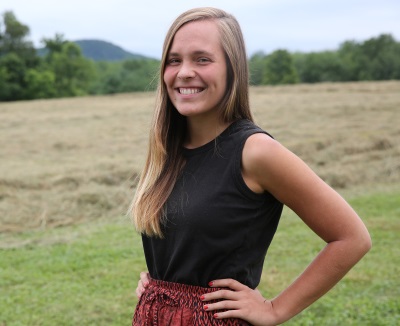 Degree: B.A., Hampshire College
Originally from: Ithaca, NY
Email: aconstas@hampshire.edu

Reason I love working for Hampshire:
As a recent graduate, I am excited about helping other new students discover the magic of a Hampshire education. I loved my time at Hampshire; and feel that the academic and social community here is like no other. When I was on my college search, I was struck by the students I met at Hampshire. They stood out as passionate and engaged individuals who were excited about their studies.

What I studied at Hampshire:
Theatre-making and Performance

Title of my Division III project:
Exploring Character

Piece of advice for students in the college search process:
Go on as many college visits as you can. Do interviews for all of the schools you are interested in, even if they are not required. Visiting a campus, and talking to the people who live and work there will tell you a lot about whether or not a school is right for you.

Favorite Plays:
Angels In America by Tony Kushner, The Clean House by Sarah Ruhl, Love and Information by Caryl Churchill

Favorite way to travel:
By bicycle!

Favorite places to spend time in the Pioneer Valley:
The Roost in Northampton and The Montague Bookmill are both great study spots!

The one thing I want to accomplish in the next several years:
I'd love to drive across the country. I want to visit every state!

A random fact about me:
I grew up in Colorado, Virginia, South Africa, and Hong Kong before moving to upstate New York.