Michael C. Ubell 70F
Oakland, CA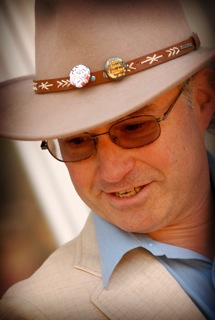 Michael has retired from a 35-year career developing database management systems. Currently he is involved in volunteer work mostly centered around ending gun violence and increasing public safety in Oakland. He is also a volunteer regional data manager for Organizing for Action. In addition to being the first computer science graduate from Hampshire, he holds an M.S. in computer science and electrical engineering from the University of California at Berkeley. He has spent his 35-year career mostly at start-up companies focused on relational, object-relational, and key-value database management systems. Since 2008 he has worked as a volunteer data manager for political campaigns.
Michael has lived in the San Francisco Bay area since leaving Hampshire, and has two sons and five grandchildren.
---
Lauren Thaler 75S P08
Sleepy Hollow, NY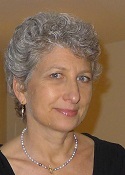 Lauren works as a relocation consultant for the Intrepid New Yorker, a woman-owned and -operated business, which provides cross-cultural and destination services for multi-national corporate employees and their families moving to the NY metro area.

 In addition, Lauren is involved with several not-for-profit organizations, including Juvenile Diabetes Research Foundation, American Jewish Committee, and their local synagogue.  

Lauren is married to William S. Null, 72F and they live in Sleepy Hollow, NY.  Their son, Evan Thaler-Null 08F, also graduated from Hampshire and works with two horses in sustainable agriculture in the Hudson Valley area. Their daughter Danielle and son-in-law Yaniv live in CT with two young grandchildren, keeping everyone busy and smiling!
---
Warren R. Gorlick 77F
Washington, D.C.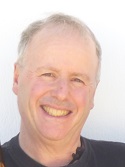 Warren is the associate director for international affairs at the US Commodity Futures Trading Commission. In this capacity, Warren represents the CFTC in various working groups of the International Organization of Securities Commissions and the Financial Stability Board with respect to the application of the Dodd-Frank financial reform legislation on cross-border financial transactions. Before joining the CFTC in 2002, Warren worked in other public sector positions, including attorney-advisor in the Office of General Counsel at the Securities and Exchange Commission, deputy director in the U.S. Treasury Department's Office of International Affairs, and as senior financial sector expert at the World Bank, as well as the law firm of Akin Gump in Washington D.C. Warren lives in Washington D.C. with his wife and two children, and travels frequently for both work and pleasure to various international destinations.
---
Ellen Sturgis 77F, chair
Stow, MA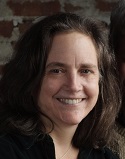 Ellen (77F) is currently Interim Executive Director of the Amazing Things Arts Center in Framingham, Mass, having served the nonprofit sector for nearly 30 years in various finance and administrative capacities. Ellen's volunteer efforts are focused largely on Hampshire, serving as chair of the AAG since its inception, and part of the Hampshire Women in Business group in Boston. Her favorite part of this work is meeting current students, who are amazing and affirming of the importance of Hampshire, as well as running into alums from different decades on the subways of Boston. Ellen is married to an MIT grad and therefore can communicate well with a range of people, and has two adult children, one a Reed College grad ("Hampshire west") and the other an International Development major at George Washington University, who recently returned from a semester in Senegal, West Africa. Being a parent brings new meaning to the term "innovative learning".
---
Kathryn Christine Wichmann 85F
Washington, D.C.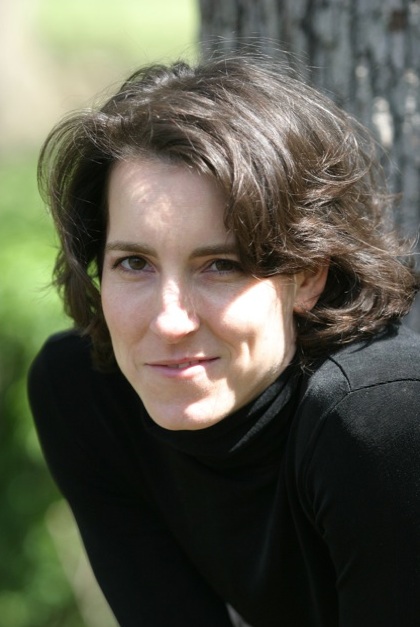 Kathryn has a diverse background, including working as an elementary school teacher in Los Angeles, as house manager at Arena Stage and Woolly Mammoth Theatre in D.C., and, for ten years, at The Washington Post. Following her master's degree in Humanitarian Action from the University of Geneva, she interned with the U.N. International Tribunal for Rwanda. She has an international diploma in humanitarian assistance from Fordham University and a certificate in organization development from Georgetown University. She also volunteers for the National Alliance on Mental Illness.
---


Tanya M. Gallo 87F
Brooklyn, NY


Tanya is currently the program manager for the Lawn on D project at HR&A Advisors, Inc. Previously she was project manager for the NY Rising Community Reconstruction Program at HR&A. She is also the director of the Station Alliance, whose mission is to improve the physical environments of subway stations throughout New York City. She received her M.Sc. in urbanization and development at the London School of Economics and a distinction for her dissertation on public space in Beirut, Lebanon. Tanya was a recipient of the Charles H. Revson Fellowship in 2008-09 at Columbia University, awarded annually to ten urban leaders in New York City. Previously, she was the founder and director of DreamYard's ACTION project, a nationally recognized and award-winning arts and social justice program for teenagers in Bronx, New York.
---
Richard Brown 88F
Providence, RI

Richard Brown is a fiction writer and editor living in Providence, Rhode Island. He is politically active in issues of election finance reform and GLBT rights. In addition to AAG, Richard volunteers with the Hampshire Alumni Associates Program and served on the 1988 Reunion Committee. When Richard speaks with prospective students he tells them the Hampshire experience is invaluable for those who make the most of its resources and give back their own talents to the program. The same advice holds for Hampshire alums: It's our school and we will always be part of the community; what are you doing to keep making Hampshire better?
---
Daniel Gregor 93F
Sacramento, CA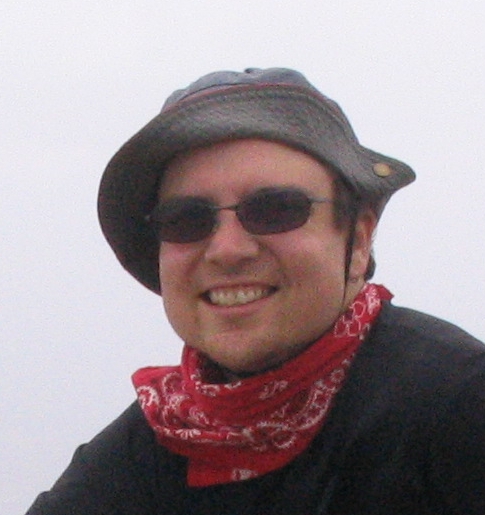 Daniel is an attorney, activist, and organizer. His legal work is primarily in resistance and protest law, including working with individuals and communities in the southern coalfields of West Virginia resisting mountaintop removal mining and other destructive strip mining, and peace and justice and anti-war activism. His teaching and conference presentations have included legal ethics, movement lawyering, and street medic training. He holds a B.A. from Hampshire (experiential education and environmental history) and a J.D. from Northeastern University School of Law. He likes to travel, ride bikes, and do civic activism and bicycle advocacy in his spare time.
---
Eric P. Rudnick 94F
Tempe, AZ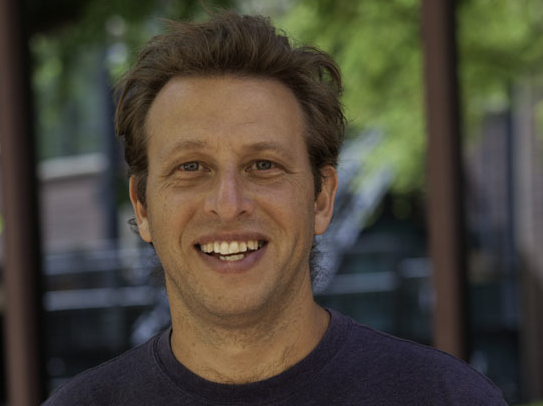 Eric is a technologist and entrepreneur who's been involved with many venture capital-funded start-up companies in the internet, software, and healthcare spaces. He was an early employee at a number of influential internet companies, including Ask.com, the world's 10th largest web property and 5th largest search engine. He was on the alumni networking committee for Hampshire's 40th Reunion. Eric runs very active Hampshire College and Five Colleges alumni groups on Linked In.
---

Elana Jacobs 95F
Skokie, IL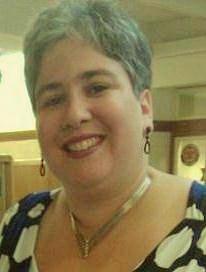 Elana is currently a Ph.D. student in science education at Illinois Institute of Technology. Previously, she was an education coordinator in community initiatives at the Museum of Science and Industry. As a science educator she has ten years of progressive teaching experience, from the Chicago Public Schools teacher to camp counselor, working with youth in indoor and outdoor classroom settings. Equally strong qualifications in all areas of identifying learning requirements: lesson development, grant writing, coaching, project management, and collaboration. She is a very involved citizen in organizations from fair housing, urban education, animal rescue, and the LGBT community. She earned an M.Ed in instructional leadership from University of IL at Chicago. Elana and her wife Helen have two very stubborn dogs, whom they hope will be Hampshire alums in the future.
---

Alex Kreit 97F
San Diego, CA


Alex is an associate professor of law and director of the Center for Law and Social Justice at Thomas Jefferson School of Law in San Diego, California. While at Hampshire, Alex studied law, political science, and documentary video with Lester Mazor and kara lynch. His favorite Hampshire memory was watching the 2000 election returns at Lester's house during the portion of the evening where the news networks had projected Al Gore as the winner of Florida. Alex is author of Controlled Substances: Crime, Regulation, and Policy (2013) and Drug Abuse and the Law Sourcebook (2013, updated annually, with Gerald F. Uelmen). He is president of the San Diego Lawyer Chapter of the American Constitution Society and serves on the City of San Diego's Ethics Commission.
---

Karla Zarate-Ramirez 92F
Philadelphia, PA


Karla has worked in the nonprofit sector for almost 15 years and is currently the associate director of development/campaign director at the American Friends Service Committee, an international peace and social justice organization based on Quaker principles. Karla is leading a team of development professionals in a multi-year, multi-million dollar fundraising effort that will celebrate AFSC's 100th anniversary in 2017. She's excited about the challenge of employing all the tools of the trade--grants, annual giving, planned and leadership gifts, and more--to raise resources for an organization that inspires her by its unwavering commitment to help communities worldwide meet human needs, end injustice, nurture the next generation of change makers, and foster lasting peace.
Hampshire holds many special memories for Karla: It's where she met her husband, Kevin Ramirez 92F, and best friends. After Hampshire, Karla obtained an MS in Organizational Dynamics from the University of Pennsylvania and received her Certified Fundraising Credential from CFRE International. She and Kevin have three children. Karla also keeps busy by indulging her passion for cooking as well as her enthusiasm for running and the spin classes she teaches.
---


Ananda Valenzuela 07F
Cambridge, MA


Ananda Valenzuela is currently the Consulting and Executive Transitions Program Manager at Third Sector New England. Ananda has worked as a nonprofit technology consultant and held a variety of governance and activist roles before coming to Third Sector New England, where she manages the consulting program and the fellowship program, provides organizational development consulting, facilitates planning processes, develops program systems and infrastructure, and writes assessment reports. Originally from Puerto Rico, she is fluent in Spanish and Japanese. Ananda has a B.A. in organizational development and institutional ethnography from Hampshire College.
---
Ex Officio Members

A. Kim Saal 70F
Northampton, MA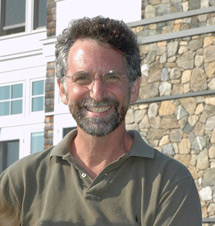 Kim Saal is one of two elected alumni trustees. In 2014 he was named president and chief executive officer of the Cooley Dickinson Physician Network at Cooley Dickinson Hospital in Northampton, Massachusetts.  Previously, he was chief of cardiology at Mount Auburn Hospital in Cambridge and a partner at Mount Auburn Cardiology Associates. In addition to providing clinical care, Kim has been a teacher, mentor, and clinical coach. He held a faculty appointment at Harvard Medical School, where he was recipient of the Blacklow teaching award for his work educating medical students, physicians in training, and hospital staff. He was also recognized as teacher of the year at Mount Auburn Hospital. As a physician leader, he has promoted innovation and change in the model of the delivery of healthcare by utilizing quality and information management tools to promote clinical integration and improve the quality of care. Kim's Division III was titled: "Biochemical Modification of the Presynaptic Inhibitor B-bungarotoxin." Kim earned his M.D. degree from the State University of New York at Downstate, did his residency in internal medicine at the University of Massachusetts, and completed his cardiology fellowship at the University of Washington. Kim credits Hampshire with formulating his primary mission: to develop lifelong learners who will promote the cause of social justice and the well-being of others.


William S. Null 72F P08
Sleepy Hollow, NY


William Null is one of two elected alumni trustees. He is the managing partner of Cuddy & Feder LLP, one of the Hudson Valley's leading law firms. Bill has been lead counsel for many major development projects in Westchester County. His practice is focused on real estate, land use, and zoning issues relating to commercial, institutional, and residential development in the Hudson Valley. Bill received his B.A. from Hampshire College and earned his J.D. from Benjamin N. Cardozo School of Law. He believes in actively participating in the community as a professional and a volunteer, serving on several not-for-profit boards. He currently sits on the boards of White Plains Hospital Center, Gilda's Club Westchester, and White Plains Bridge of Friendship Foundation. He has lectured on zoning and land use issues before the New York State Bar Association, the Westchester County Bar Association, and Westchester Municipal Planning Federation. Mr. Null, a resident of Westchester for 29 years, lives with his wife, Lauren E. Thaler (75S), in Sleepy Hollow, NY.

 
Melissa Mills-Dick 01F, director of Alumni and Family Relations
Amherst, MA

Melissa returns to Hampshire with ten years of experience in nonprofit communications, fund-raising, volunteer engagement, and administration. Most recently, she was the communications manager at Planned Parenthood League of Massachusetts. She has also held positions at Planned Parenthood of Greater Ohio, the Northwest Community Corrections Center, and the National Network of Abortion Funds. She graduated from Hampshire in 2005 and earned an M.F.A. in writing and literature from Bennington College.