The Prescott Tavern offers a combination late-night study and recreational space with activities such as foosball, pool, and board games. Bring your own mug and buy a cup of organic coffee, tea, or cocoa for only 50¢. Assorted snacks also available for purchase to satisfy your sweet or salty craving at midnight.
TavernArt Gallery
The tavern is home to the TavernArt gallery, a fabulous student gallery on campus. If you're interested in exhibiting your work, email us at tavernart@hampshire.edu.
How do I reserve the Prescott Tavern?
By filling out one of our online reservation forms through Hampshire's event services.
When can you reserve the Tavern?
Students can reserve space during the week from 4:30-11:00 p.m., and on weekends from 8:30 a.m.-1:00 a.m. Staff and faculty can reserve the space Monday-Friday, from 8:30 a.m.-4:30 p.m. Amplified events can be scheduled for Friday and Saturday nights. All events planned for Sunday-Thursday must be acoustic (non-drumming/non-amplified). 

The tavern is managed by campus leadership and activities (x6005). We welcome all ideas and suggestions for tavern programs.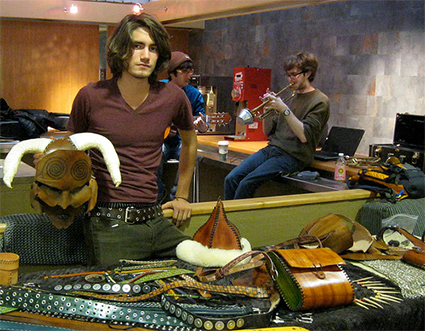 Prescott Tavern: x2223
Prescott Housing Area
Monday-Friday 8 p.m.-2 a.m.
Sunday 2 p.m.-2 a.m.