Past Postdoctoral Fellows include: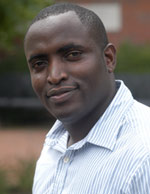 George Wakaba Gathigi, Andrew W. Mellon postdoctoral fellow, earned his B.A. in Linguistics and Political Science from the University of Nairobi, Kenya, and a Masters of Arts in International Affairs and Ph.D. in Mass Communications from Ohio University, Athens.

Dr. Gathigi's research interests are in East African popular culture, youth, new media and transnational cultures, media and everyday consumption, media and social change, and African languages.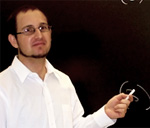 Dr. Daniel G. Altshuler, Andrew Mellon postdoctoral fellow in language, mind, and culture, received his B.A. in philosophy with a minor in linguistics from UCLA. He earned his Ph.D. in linguistics, along with a certificate in cognitive science, from Rutgers University.
Altshuler's primary research interests are in the areas of semantics and pragmatics of natural language.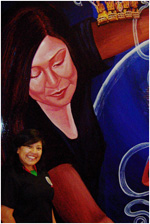 Judith Flores Carmona, Andrew W. Mellon postdoctoral fellow in critical literacies and pedagogies, received her B.A. and M.A. from California State University, Monterey Bay. In May 2010, Judith earned a doctorate in Sociology of Education from the Department of Education, Culture, and Society at the University of Utah.

Dr. Judith Carmona's research interests include Chicana/Latina feminist theory, critical race theory, critical race feminism, service learning, social justice education, multicultural education, oral history, and testimonio methodology and pedagogy.