Assistant Professor of Middle Eastern Studies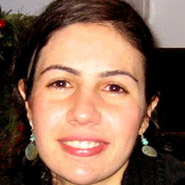 Hiba Bou Akar, assistant professor of Middle Eastern studies, received her bachelor of Architecture from the American University of Beirut (AUB), her master's in Urban Studies and Planning from the Massachusetts Institute of Technology (MIT), and her Ph.D. in City and Regional Planning with a designated emphasis in Global Metropolitan Studies from the University of California at Berkeley.

Her research interests include urban and planning theory, critical social theory, Middle Eastern studies, geographies of war and conflict, ethnographic and field studies methodologies in contested spaces, as well as architecture and urban planning pedagogies.

Bou Akar's current research investigates the role that religious-political organizations have in shaping contested geographies through the design and implementation of urban planning regulations, construction of infrastructure projects, operations of land and housing markets, and legislation of property and building laws. In her research on Lebanon, she particularly examines how Beirut's peripheries have been transformed into frontiers of violence and urban growth, as they have been regulated, governed, and contested through what she calls the spatial logics of the "war yet to come." Bou Akar's research has been supported by the National Science Foundation (NSF), the Social Science Research Council (SSRC), the Wenner-Gren Foundation, and the Middle East Research Competition (MERC).

Her first book, Narrating Beirut from its Borderlines (2011), is a coedited public scholarship volume, which features her work along with the work of her colleagues and students on the contemporary geographies of the Lebanese sectarian political system. The book, published by the Heinrich Böll Foundation in Beirut, incorporates ethnographic and archival research with art installations, architecture, graphic design, and photography.