Visiting Assistant Professor of Environmental Law and Human Rights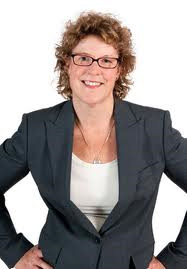 Melissa Hoffer, visiting assistant professor of environmental law and human rights, holds a B.A. from Hampshire College, an M.Ed. from the University of Massachusetts, Amherst, and a J.D. from Northeastern University School of Law. Following law school, Hoffer clerked for the Honorable Magistrate Judge Joyce London Alexander, Boston Federal District Court.

Hoffer currently serves as Chief of the Environmental Protection Division of the Massachusetts Attorney General's Office where she oversees the work of EPD's attorneys on matters including civil environmental enforcement, federal impact litigation, and representation of Commonwealth agencies in appellate litigation. Prior to joining the Attorney General's Office, Hoffer served for over five years as a vice president of Conservation Law Foundation and director of its Healthy Communities and Environmental Justice Program, and from 2007-2010, as director of CLF's New Hampshire Advocacy Center. Hoffer coordinated CLF's regional transportation advocacy, represented CLF in federal Clean Air Act litigation, and, in 2010, launched CLF's Sustainable Farm & Food System Initiative.

Hoffer practiced at WilmerHale for many years before joining CLF, where she focused on environmental law and litigation and worked on a range of matters including cost recovery under the Massachusetts and federal Superfund laws, corporate successor liability, NEPA, insurance cost recovery, zoning, lead-based paint regulation, Clean Water Act, Toxic Substances Control Act, state clean water, wetlands, and hazardous and solid waste disposal laws.

In 2007, Hoffer received a Boston Bar Association President's Award for her pro bono work at WilmerHale representing six detainees interned at Guantanamo Bay in Boumediene v. Bush.

She has extensive experience in advocacy related to climate change, including representing CLF in state and federal challenges to air permits issued to a coal fired power plant; representing CLF in litigation defending Vermont's and Rhode Island's adoption of California's clean tailpipe standards; advocacy in support of increased public transportation funding in Massachusetts; lobbying for passage in New Hampshire of legislation implementing the Regional Greenhouse Gas Initiative; and representing Massachusetts in federal litigation in support of various EPA regulatory actions following the U.S. Supreme Court's decision in Massachusetts v. EPA.