Visiting Assistant Professor of Art/Sculpture Design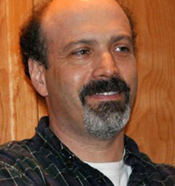 Nathaniel Cohen, visiting assistant professor of art, sculpture, and design, received a B.A. degree from Connecticut College, with majors in fine arts and art history. He earned a M.F.A. degree in sculpture, with extensive work in printmaking, from the University of Pennsylvania.

He has taught studio art and art history at a number of colleges in New England. He exhibits nationally and has two-dimensional and three-dimensional work in many private and public collections.

He also has a woodcarving business that specializes in custom architectural carving and restoration work.