Visiting Assistant Professor of Psychology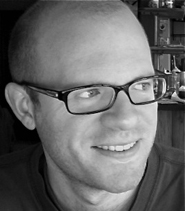 Tom Cain, visiting assistant professor of psychology, received a Ph.D. in social psychology from Rutgers University and a B.A. in psychology from DePaul University.

Tom is currently interested in examining the ways in which fear may bias a person's perceptions, judgments, and behavior.

He is particularly interested in how these biases may impact person perception.

Additionally, Tom has conducted research on, or has been generally interested in, the psychological processes involved in political affiliation, intergroup relations, and the willingness to commit genocide.