Assistant Professor of South Asian Studies and History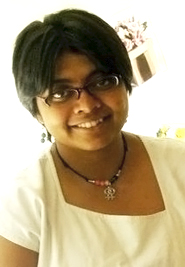 Uditi Sen, assistant professor of South Asian Studies and History, received her B.A. from Presidency College, Kolkata and her M.A. from Jawaharlal Nehru University in New Delhi. She completed a PhD in History from the University of Cambridge in 2009.
Uditi's research interests include state-society relations in independent India, the gendered nature of governance and the complex relationship between displacement and development. Through micro-histories of rehabilitation policies she explores how categories and discourses of governance have impinged upon the lives of vulnerable citizens. Oral historical research forms a vital component of her work, which enables her to give prominence to perspectives "from below" and investigate the interface between memory and identity.
Her publications include the essays "Dissident memories: Exploring Bengali refugee narratives in the Andaman Islands," published in an edited volume on Refugees and the End of Empire: Imperial Collapse and Forced Migration during the Twentieth Century (Palgrave McMillan, 2011) and a forthcoming essay in Modern Asian Studies entitled "The myths refugees live by: Memory and history in the making of refugee identity."
At present she is working on the manuscript of a Bengali book, entitled Deshbhager Prantakatha (Voices from the Margins of a Divided Country) based on her interviews with Bengali refugees in the Andaman Islands.