**Course information for 2016 coming in August**
Location: Galway, Ireland
Faculty: Mark Feinstein, professor of linguistics (CS)
Course Number: CS-242S
Departure Date: May 27, 2015 Return Date: June 11, 2015 (dates are tentative)
Course Fee (tentative): $2,100 + airfare (see information about additional expenses and financial aid below)
Course Summary
The west of  Ireland, with its mist-covered mountains, soaring cliffs, and rugged rockbound shorelines and deep bogs, is a starkly beautiful place. For more than 6000 years people have struggled to build communities and sustain their lives here by farming and fishing. But it's a challenging environment: There is relatively little fertile soil, a great deal of rain and wind, and often dangerous seas. Over the millennia vast forests were cut down, creating a striking vista of peat bog and bare hills that contrasts with the rolling green fields of much of the rest of the country. In this course, we travel for two weeks in the west of Ireland. We will explore the ecology, geology, and long history of the region, and (from a multidisciplinary perspective) consider how the physical landscape has shaped people's working lives, beliefs, language, and general culture.
Prerequisites
This course is open to all students. There are no prerequisites. Some background in a field related to the course topics is, however, desirable.
Eligibility
Short-term field course eligibility requirements.
Financial Information
Short-term Field Course Finances and Funding: Important information about fees, payments, and financial aid.
Course Fee
Approximately $2,100 includes tuition, accommodation, in-country transportation, meals, course activities, and entrance fees

Additional Expenses (costs not included in the program fee)
Approximately $1,000 to include airfare, U.S. transportation to and from airport, and personal expenses  
How to Apply
Short-term field course application deadlines and instructions.

Photo by Emma Opitz F'10, January 2012 Program Participant
Full Course Description
For more than 6000 years people in the west of Ireland have struggled to support themselves through sustainable small-scale farming and fishing. It's a very difficult place to make a living from the land: mountainous, rainy, windy, and with a dangerous coastline. This starkly beautiful region, however, also offers a great natural laboratory in which to study how people use the land, and how humans have shaped the environment. Here, for example, vast early forests were cut down for grazing, cultivation, and fuel, creating a striking vista of bare hills that are still used for sheep farming and peat bogs, where "turf" is still dug out and burned to provide a source of cheap local energy. But deforestation also has contributed to erosion and soil-nutrient depletion, and peat extraction exacerbates global warming. In response, forests are being replanted, creating economic opportunity as well as ecological (and aesthetic) challenges.
In this course we travel through the west of Ireland for two weeks, in a highly multidisciplinary exploration of these and other issues about agriculture, environment, and ecology. We address a wide range of complex issues: Should the bare landscape be restored by re-forestation? Is it possible (or desirable) to sustain traditional agricultural practices such as free-range sheep farming on the hills? How have changes in land use affected the ecology of native plants and animals? Can the rural beauty of the place--for its intrinsic aesthetic value and for the increasingly important tourist industry--be maintained in the face of modernization and economic development? What is the future of Irish farming and rural life in the face of changes in global food production and distribution? What are the consequences of Ireland's membership in the EU, whose regulations have impact on many aspects of rural life?

The course also addresses inter-relationships between the physical landscape, farming, and culture at large. The "spirit" of Ireland has always been deeply rooted in the land. And, especially in the rural west, forms of traditional Irish culture remain vibrant. Farming techniques that have been handed down for countless generations are still in use. The Irish language, which has all but disappeared in much of Ireland, is still spoken daily by many in the rural west. Traditional styles of music and dance long associated with rural life abound. But how well will these unique cultural forms fare as fewer and fewer people make their living directly from the land?

We look as well at historical and political dimensions of farming life and rural land use. For centuries, small tenant farmers struggled with absentee landlords who extracted exorbitant rents, often leading to bloody conflict. Indeed, the nature of land ownership under English rule was a major factor in the growth of Irish nationalism. And just a century and a half ago, the practice of potato monoculture contributed to the death by starvation and disease of more than a million Irish people during the Great Famine. Millions were forced to emigrate, mostly to North America, where they and their descendants have had a profound influence on our own social life.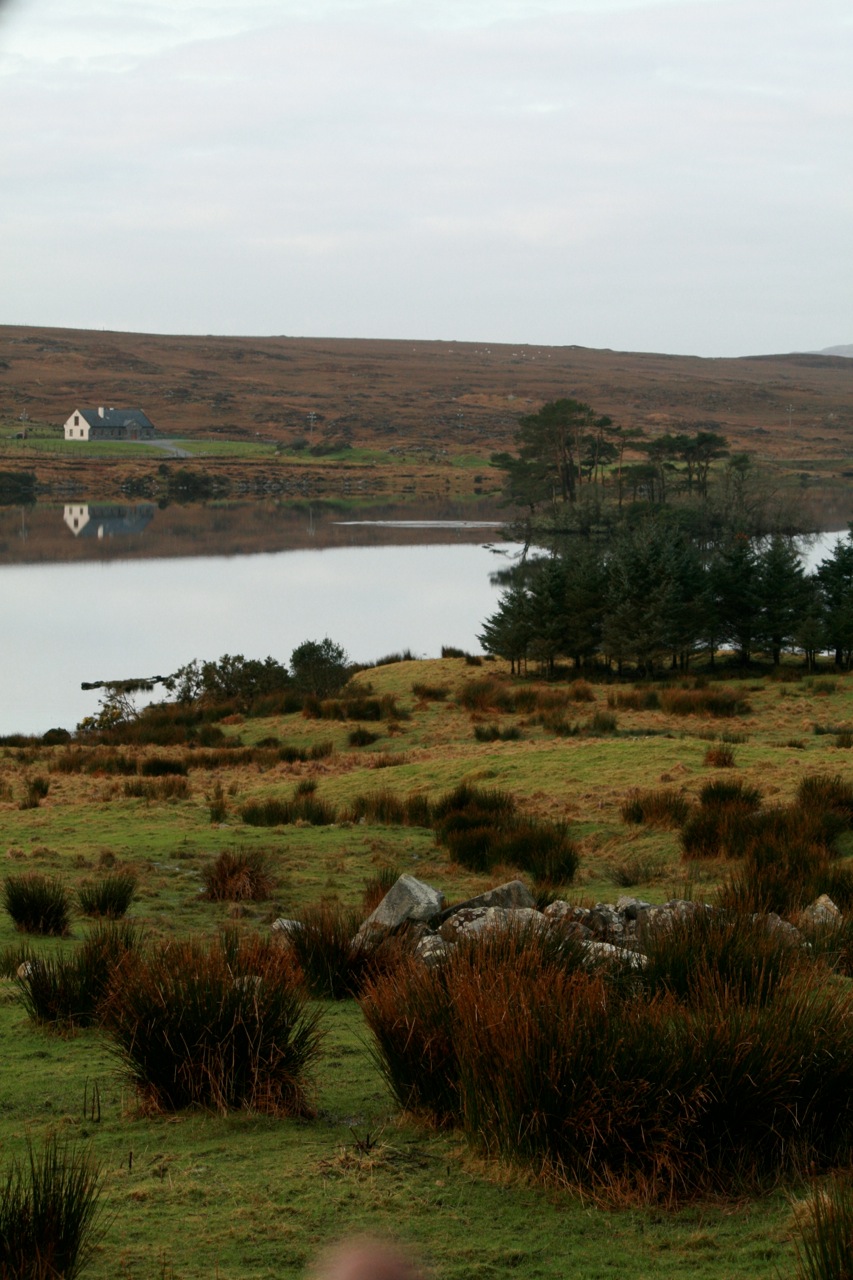 Photo by Emma Opitz F'10, January 2012 Program Participant
Learning Goals
MCP, QUA (with additional work; see evaluation expectations below)
Academic Expectations
All students will keep a detailed journal, including several assigned essays, relating to course readings, travel, and group discussion. For Division I credit, interested students must also write a more substantial research paper on a topic to be chosen in consultation with the instructor. The journal must be submitted for evaluation at the end of the trip; the Division I paper must be completed by a later date agreed upon with the instructor. In order to satisfy the QUA learning goal, the paper must demonstrate a sustained engagement with a quantitative approach to an issue addressed in the course (e.g., experimental studies, statistical analyses, mathematical models, etc).
Types of Activity Involved
This course involves a lot of walking, some hiking on rough terrain, and hill climbing. Participants will need good rain gear and footwear.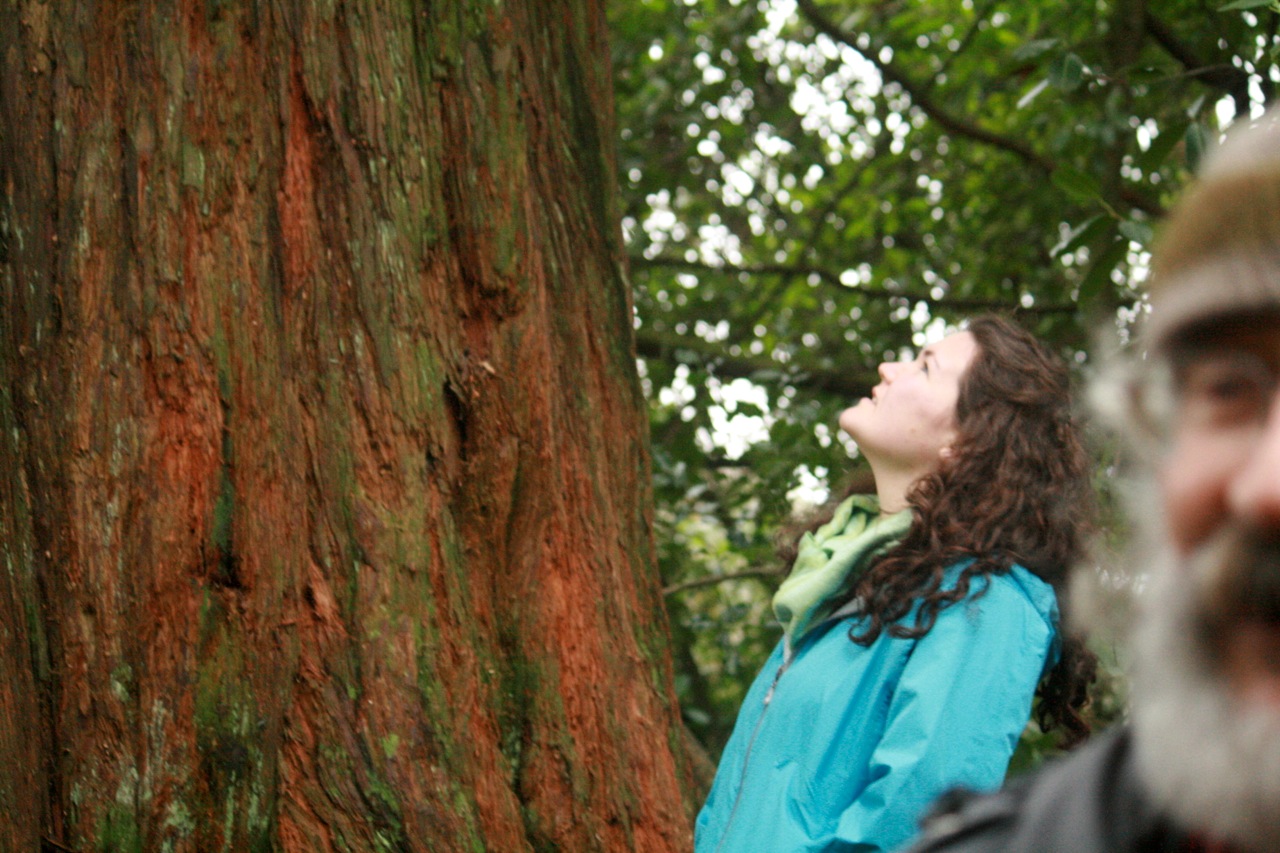 Photo by Emma Opitz F'10, January 2012 Program Participant
Program Itinerary
TBD
Travel Plans
Participants arrange individually to arrive at Shannon Airport in the west of Ireland on the morning of May 28, 2015. All other transportation is by rented van.
Housing Arrangements
Self-catering apartments in Galway. Three-four students per apartment, with shared bedrooms and kitchen facilities.
Predeparture Preparation
There will be at least two group meetings with the faculty director prior to departure which will include: a general orientation about the nature of the course, relevant issues in modern Irish society, the geography of Ireland, etc. Students will have all the course readings in hand (PDFs on CD) before the trip, and are expected to begin the reading as early as possible. A representative from GEO will also provide information and resources related to health, safety, and travel.  
Questions?
Questions about the application process or financial aid should be directed to Heather St. Germaine in the global education office at geo@hampshire.edu or 413.559.5542 

Questions regarding the academic content or itinerary should be directed to Mark Feinstein at mfeinstein@hampshire.edu.