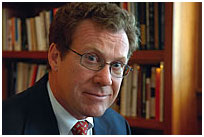 Sig Roos 73F: "My wife and I give to a lot of charities. We ponder, how do you decide? Do I give to Physicians for Human Rights who are doing work in Darfur or do I give to Hampshire? I still make the choice to give to Hampshire more. When you give to Hampshire, it has a lasting effect.

I want to give back to people who made sacrifices for me, to the teachers who make less than I did as a young lawyer. I also want to make sure Hampshire is available to other people like me who can then go out in the world and give day after day and year after year.

It's really obvious to me that there aren't many places like Hampshire. People who graduate from Hampshire and people who work at Hampshire truly believe that the resources they have, whether they be intellectual, financial, or simply temporal, are to be used for the improvement of the human and natural condition. I don't think it's an accident that the staff, faculty, and students all have a deep commitment to social change. I want to continue producing these powerful, creative, committed people. Giving to Hampshire can have an impact like that."
---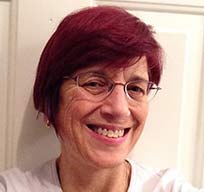 Carol Woolfe 72F: "Hampshire was key in preparing me to manage the ups and downs of my work life over the years, and my financial success leaves me positioned for a fulfilling retirement.
I'm thrilled to have enough funds to leave for scholarships to others who might otherwise miss out on this life-shaping experience."
---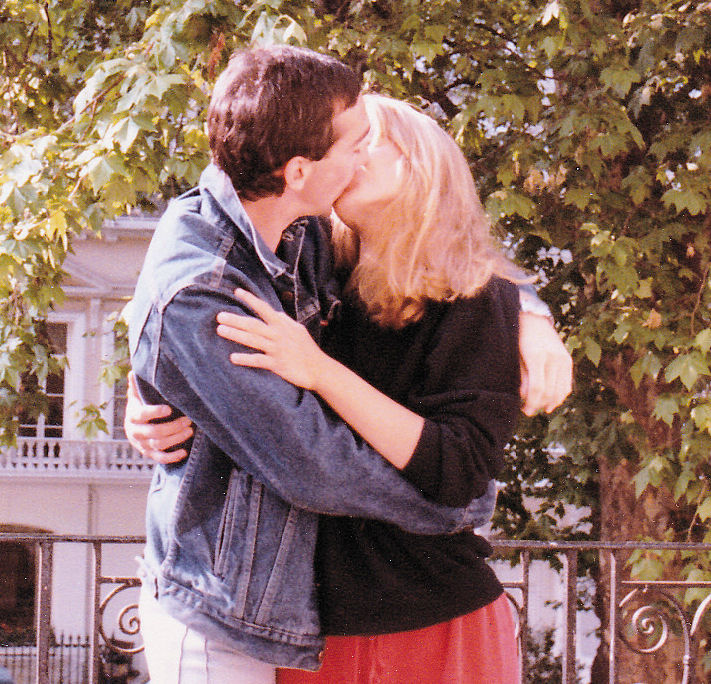 Peter Sikowitz 78F: "I'm happy, and a little dumbfounded, to report that I had a lot of things right at age 18. Not everything, of course, but more than I ever thought I would looking back as a grown-up (or now, a very grown-up grown-up). It's not hard to be idealistic when you're young, but remaining so as you add years is another matter. It's easy to have strong convictions and even act on them when you're young, but more difficult later. It's easy to trust your instincts when you're young, but more challenging as you leave your youth in the rearview mirror.

Perhaps I'm only describing youthful courage. During my Hampshire years, I didn't have to think about it much. I, and most of the people around me were too busy displaying it (it started when we decided we must attend this new and different kind of place). As an adult I've had to work harder to remember the importance of youthful courage and to try to keep its spirit going.

My wife (Lisa Paparazzo, 79F) and I have made Hampshire a part of our estate planning to ensure that students who value and exhibit courage can continue to have a place to find each other and develop. It was important then, and we believe it will only be more important in the future. It's our way of remaining true to ourselves, Hampshire and beyond."
---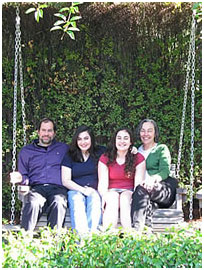 Mark Wittow 73F: "I first thought of leaving Hampshire a bequest in the course of preparing wills for my wife Gail and me, shortly after we had our first child. After providing for her and our children if anything happened to me, I was happy to speculate on what disposition of whatever assets I managed to acquire might do the most good for others. In addition to a few special friends and relatives, and some worthy nonprofits, I thought of Hampshire, even though at that point I was 15 years and 4,000 miles away.

Given the way that Hampshire operates and its relatively limited means, I knew that even a modest bequest could make a difference there. I had kept in touch with some of the people and programs at Hampshire in the intervening years, and I was proud of the continuing creativity and social concern of the Hampshire community.

At some point in the future, when I leave the world (as we all do), I hope to help Hampshire survive, thrive, and continue to improve the world for many years to come."
---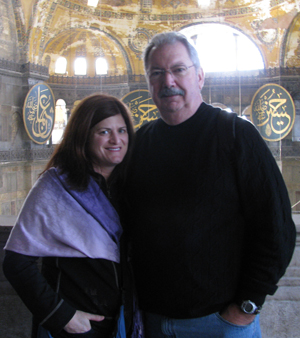 Liz D'Aloia 83F: "My husband, John, and I decided to include Hampshire in our estate planning for many reasons. Hampshire was truly a life-changing experience for me. In addition to learning how to think critically and across disciplines, I also learned how to accept and apply constructive feedback. In business, these skills were invaluable as a corporate attorney and HR practitioner. In life, these skills have kept me curious and on a lifelong learning track.

Hampshire is a very special place. The world needs a place where you can learn how to think, be creative, and innovate. I want others--future students, faculty, and employees--to be able to have the Hampshire experience for many years to come."
---
Danielle Tropea 93F: "If I'm going to leave anyone money, it's going to be to the people/organizations that changed my life the most and help provide for their future. These are my kids, La Leche League, and Hampshire. After all, you can't take it with you."
---

We will be happy to provide you with specific information on how charitable tax planning can make a difference to you, your family, and the College. For an illustration of how a planned gift works, please contact us.