David Gatten - Nov. 2, 2006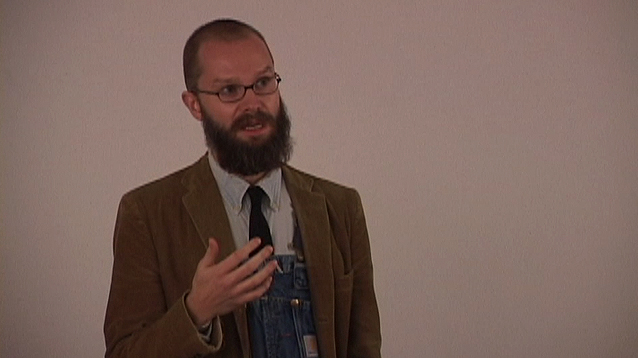 Over the last ten years David Gatten's films have explored the intersection of the printed word and the moving image, while investigating the shifting vocabularies of experience and representation within intimate spaces and historical documents. Through traditional research methods and non-traditional film processes, the films trace the contours of both private lives and public histories, combining elements of philosophy, biography, and poetry with experiments in cinematic forms and narrative structures. Currently Gatten is at work on a series of nine films about letters, lovers, books, ghosts, and the Byrd family of Virginia during the early 18th century.

In 2005 he was awarded a fellowship from the Guggenheim Foundation to continue his work on the Secret History of the Dividing Line, A True Account in Nine Parts film series.

The first four films of the project were featured in "Views from the Avant Garde" at the 43rd New York Film Festival in the fall of 2005.

In the spring of 2006, Gatten's latest work was included in the 2006 Biennial at the Whitney Museum of American Art in New York City.

Gatten's work has been exhibited at museums, galleries, and cinémathèques including the 2002 Biennial and "The American Century" at the Whitney: Pacific Film Archive: Art Institute of Chicago: San Francisco Cinémathèque: Art Gallery of Ontario; Cinémathèque Française; Helsinki Film Co-Op; Museum of Contemporary Cinema in Lisbon, Swiss Institute, Issue Project Room, Exit Art, Millennium Film Workshop, First Person Cinema, Anthology Film Archives; Cinema Project; and Chicago Filmmakers. His films have been screened at festivals around the world including Rotterdam, New York, London, Ann Arbor, Toronto, Onion City, Ottawa, Athens, Tokyo, Seoul, Bangkok, Impakt, Media City, Cinematexas, THAW, Chicago Underground, PDX, Images, Black Maria, and others.

Gatten's work is included in the permanent collections of the Whitney Museum of American Art in New York and the Art Institute of Chicago, as well as in private collections in the United States, Canada, and Japan.

Gatten was born in Ann Arbor, Michigan in 1971. Shortly thereafter his family moved to Greensboro, North Carolina, where he lived for 20 years. Gatten received his MFA from the School of the Art Institute of Chicago in 1998. He currently lives in Brooklyn, New York.
Jennifer Todd Reeves - October 23-24, 2006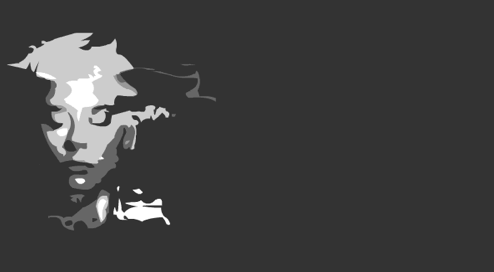 Jennifer Reeves was born in Colombo, Ceylon, and is a New York-based filmmaker. Her work has been shown internationally at the Berlin, New York, Rotterdam, and Sundance film festivals, the Museum of Modern Art, and the 2006 Whitney Biennial. Her experimental narrative feature, The Time We Killed, premiered at the Berlin Film Festival in 2004 where it won a FIPRESCI prize. The film won Best New York Narrative Feature at the Tribeca Film Festival and Outstanding Artistic Achievement Award at OUTFEST in Los Angeles.

Ms. Reeves has directed twenty films, for which she has often done her own writing, cinematography, editing, and sound design. The films incorporate optical-printing, direct-on-film techniques and hand-painting. In 2003 Reeves began doing live multiple projection film/music performances as an extension to her work as a "single-strand" filmmaker. Recently she performed the double-projection short, HE WALKED AWAY, at the Toronto International Film Festival with musicians Erik Hoversten and Dave Cerf. Reeves performed the full-length double-16mm film, When It Was Blue, with live original music by Skúli Sverrisson with Anthony Burr and Ted Reichman, at the Museum of Modern Art in January 2005. In 2005, Reeves completed another film for live music - Shadows Choose Their Horrors, which premiered at the Bard Music Festival with the American Symphony Orchestra's performance of Aaron Copland's Grohg.

Reeves teaches part-time at Yale University, Bard College's Milton Avery School of the Arts, The Cooper Union, and the Millennium Film Workshop.

The Time We Killed (2004, b&w 16mm, 94 minutes)
Over six years in the making, Jennifer Reeves' debut feature "The Time We Killed" is a beautiful, impressionistic, and deeply personal cinematic poem that, even though it takes the point of view of a so-called mentally disturbed woman, captures a clear view of the world that we live in now. Somewhat of a companion piece to Reeves' earlier half-hour short "Chronic," "The Time We Killed" combines elements of experimental film, narrative cinema, and documentary to create a stellar example of personal filmmaking that operates on multiple levels--psychological, sociological, political, and technological. Mark Peranson, FIPRESCI, Berlin

Fear of Blushing (2001, color 16mm, 5 1/2 minutes)
This hand-painted film bursts forth with irrepressible colors, corroded emulsion, and a menacing sound-scape of looped voices, distorted instrumentals, samples, and rhythm. Fleeting visions and voices emerge in unusual juxtapositions, suggesting a cinematic free-association marked by anxiety, pleasure, and shame. Best appreciated in the immediate; the 7200 painted frames fly by at 24 images per second. JTR

The Girl's Nervy (1995, color 16mm, 5 minutes)
Exuberant rhythms are created for the eyes in this nostalgic study of the single film frame, through cutting, pasting, and painting clear and photographed film images. Fleeting shapes in lush, spattered color flicker and dance to big band beats. JTR
Keith Waldrop - October 19, 2006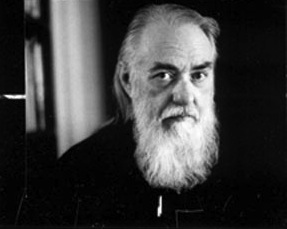 In conjunction with his exhibition at Hampshire College's Film/Photo Gallery, entitled "The Second Hand: Selected Collages by Keith Waldrop" (October 2-31), renowned avant-garde poet, artist, and translator Keith Waldrop will present a reading of his poetry, followed by a reception. Publishers Weekly recently wrote of Waldrop that he is "one of the most important writers, translators and publishers of avant-garde literature in our time." His first book, A Windmill Near Calvary, was nominated for the National Book Award. The Silhouette of the Bridge, part of a trilogy, won the 1997 Americas Award for Poetry. His translations of French poetry have been supported by two NEA translation fellowships and the government of France has awarded him the rank of Chevalier des Arts et Lettres. His most recent publication is a translation of Charles Baudelaire's complete Flowers of Evil (2006). Of his 2004 book, The Real Subject: Queries and Conjectures of Jacob Delafon, Ben Marcus wrote, "Keith Waldrop's astonishments continue with this madhearted masterpiece. The Real Subject is a brilliantly sidewinding embrace of uncertainty, a pulpit for arcane knowledge, and a cleverly constructed language filter that keeps out everything but beauty and strangeness." Waldrop co-edits, with his wife, the poet Rosmarie Waldrop, the small press Burning Deck, founded in 1961; since 1968 he has taught at Brown University, where he directs the Graduate Writing Program.
Jackie Goss - April 11, 2006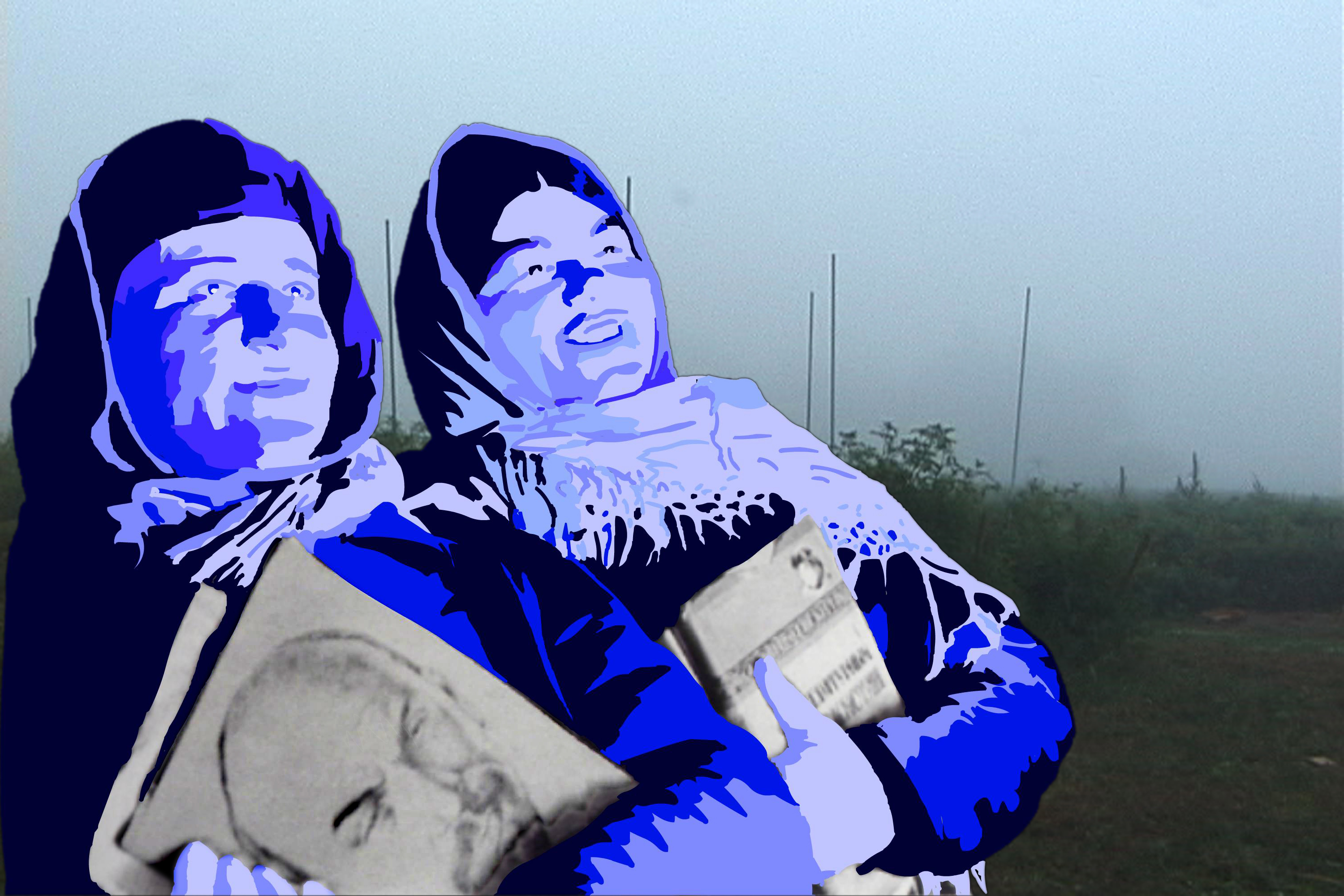 Jackie Goss makes colorful animated documentaries exploring the rules, histories, and tools of language and mapmaking systems.

"How To Fix The World" is adapted from psychologist A.R. Luria's research in Uzbekistan in the 1930s, Jackie Goss brings to life Luria's conversations with Central Asian farmers learning how to read and write under the unfamiliar principles of socialism.

Colorful digital animations play against a backdrop of images shot in Andijian (where Soviet-era President Karimov's supression of Islam led to violence in May 2005). At once conflicting, humorous, and revelatory, these conversations between Luria and his "subjects" illustrate an attempt by one culture to transform another in the name of education and modernization.

The subtleties of this transformation, as well as the roots of current cultural conflicts, are found in words exchanged and documented seventy-five years ago.

"Hilarious, unassuming, and immediately engaging, How to Fix the World is an understated and lighthearted, but perceptive exposition on culture clash and imposed assimilation." -- Acquarello Strictly Film School

"Sounds dry as dirt, I know, but it's actually quite fascinating--and just long enough." -- Marc Mohan, oregonlive.com

Goss' work has been presented in the Margaret Mead Festival, Cinematexas, New York Video Festival, Women in the Director's Chair, and Rotterdam International Film Festival. She has been awarded grants and fellowships from the Jerome Foundation, Creative Capital, NYSCA, MSCA, and MacDowell NH.
Abelardo Morell - April 4, 2006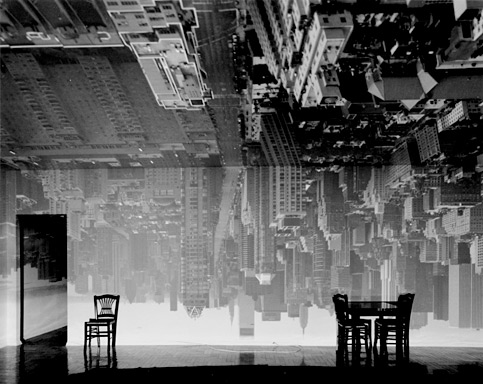 During the last 15 years, Abelardo Morell has published seven photographic books, including several on the subject of books themselves. He has exhibited his work in New York, Boston, Chicago, London, Spain, Italy, Brazil, Canada, and many other locations. Morrell is best known for his photographs of rooms which have been transformed into camera obscuras; his interest in the unexpected optical qualities of ordinary objects is earning him an expanding international audience.
"There is no doubt he (Abelardo Morell) has been among the most protean and inventive photographers at work anywhere during the last 15 years," writes Richard Woodward.

Diana Gaston writes, "Consistently throughout his work, Morell disrupts the boundaries of a fixed or permanent understanding of things. Like Lewis Caroll's White Rabbit, Morell tests the malleability of the everyday world, presenting ordinary objects from absurd or unfamiliar vantage points . . . Like the photographer, who transforms his subjects through unexpected perspectives and mesmerizing description, the viewer becomes transfixed by the potential of the commonplace."

Born in Havana, Cuba, Abelardo Morell is currently professor of photography at Massachusetts College of Art.

For additional information, contact Sandra Matthews at smatthews@hampshire.edu