Sandra Gibson and Luis Recoder - Oct. 11, 2007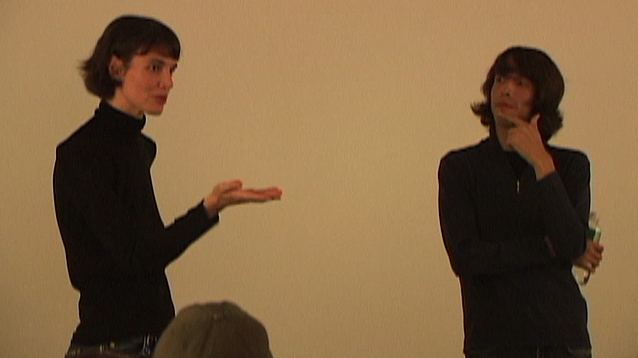 "Both individually and in collaboration, Sandra Gibson and Luis Recoder are creating some of the most innovative and engaging light works of the present time. I hesitate to say 'films,' since their work, though it is grounded in an understanding and application of celluloid, goes beyond a general understanding of what film is, taking into consideration the architecture and circumstances of the performance/viewing situation and the physical and emotional presence of light itself. From the inventive ways that they create images on the film strip to the use of multiple projection that often incorporates live performance, Gibson and Recoder are two of the most vital young artists working in the field of 'expanded cinema'." - Mark Webber, The Times BFI London Film Festival

Sandra Gibson and Luis Recoder have screened their work at the Whitney Museum of American Art (NY), Anthology Film Archives (NY), The Kitchen (NY), Ballroom Marfa (Marfa), Cinema Project (Portland), Cal Arts (Valencia), Images Festival (Toronto), Institute for Contemporary Art (London), International Film Festival Rotterdam (The Netherlands), Palais des Beaux-Arts (Brussels), La Casa Encendida (Madrid), Museu do Chiado (Lisbon), RIXC (Latvia), and Image Forum (Tokyo).

Adriene Jenik - April 10, 2007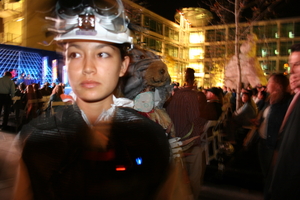 Adriene Jenik is a telecommunications media artist who lives in southern California. Her works combine "high" technology and human desire to propose new forms of literature, cinema, and performance. Career highlights include works in live television such as EL NAFTAZTECA (w/Guillermo Gomez-Pena), interactive cinema as in MAUVE DESERT: A CD-ROM Translation and the internet street theater of DESKTOP THEATER (w/Lisa Brenneis and the DT troupe). Her current research continues her interest in wireless community media and new storytelling forms. Dubbed "distributed social cinema," SPECFLIC layers media and technology forms to create a story event that unfolds over time and space. SPECFLIC 2.0, hosted by the San Jose Public Library, was a featured event at ISEA06/ZeroOne San Jose.

Jenik's work has been reviewed and discussed in such publications as The New York Times, Parachute, The Independent, Jumpcut, The Village Voice, Afterimage, Art Papers, Artlink, Modern Fiction, Salon Magazine and The New York Times Online. In addition, her creative writing and essays have been published in The Drama Review, High Performance, Felix, The L.A. Weekly, Off Video, Heresies, and The Utne Reader.

Jenik is currently serving as associate professor of computer and media arts in the Visual Arts Dept. at the University of California, San Diego. She is an affiliated researcher with the Center for Research in Computing and the Arts (CRCA) and the California Institute for Telecommunications and Information Technology (Calit2).

For more information on Adriene Jenk:
www.specflic.net/