Robert and Shana ParkeHarrison - February 7, 2008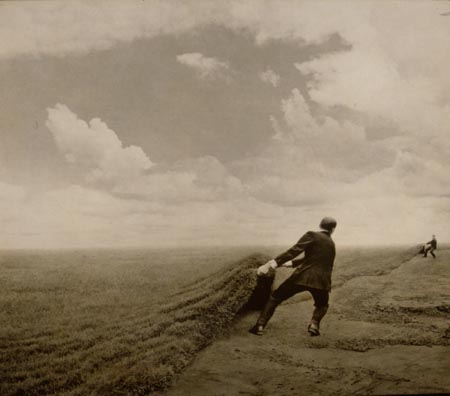 Much has been written about Robert and Shana ParkeHarrison, the husband and wife team whose photographic tableaus took the art world by storm more than six years ago. Creating a genre unique within the photo world, the ParkeHarrisons construct fantasies in the guise of environmental performances for their Everyman (a man dressed in a black suit and starched white shirt) who interacts with the earth's landscape. Tapping into their surreal imagination, the artists combine elaborate sets (which can take months to construct) and an impeccable sense of wit and irony to address issues about the earth and mankind's responsibility to heal the damage he has done to its landscape.

As Robert ParkeHarrison said in the foreword to his monograph, "I want to make images that have open, narrative qualities, enough to suggest ideas about human limits. I want there to be a combination of the past juxtaposed with the modern. I use nature to symbolize the search, saving a tree, watering the earth. In this fabricated world, strange clouds of smog float by; there are holes in the sky. These mythic images mirror our world, where nature is domesticated, controlled, and destroyed."
Jean-Marie Teno - March 26, 2008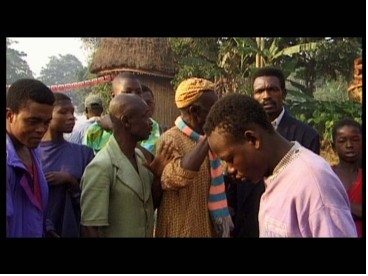 The Calico Lecture Series welcomes acclaimed filmmaker Jean-Marie Teno, who will present his film Chef! on Wednesday, March 26 at 7 p.m. in the Film/Photo/Video classroom. Teno's films have screened at the Museum of Modern Art, Documenta, the Robert Flaherty Film Seminar, and at film festivals around the world.

"Chef! is a personal reflection on the current state of Cameroonian society," says Teno, "with its hierarchies, inequalities and lack of respect for human rights--all by-products of a dictatorship. Politics is our life," Teno stresses. "We are not sheep but humans. Nonetheless we live in a land where we are forbidden to talk about what is happening around us. Hence I make films, to show that I am no sheep and to encourage my countrymen to think about their own future."
Grahame Weinbren - October 1, 2008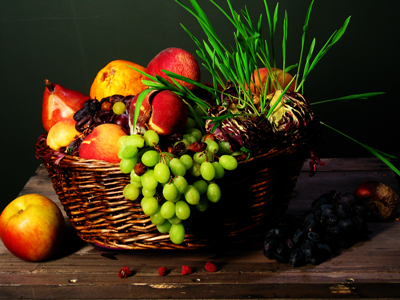 Grahame Weinbren is a pioneer of interactive cinema. His installations have been exhibited since 1985, including the Whitney Museum, ICA (London), the Guggenheim Museum, the Bonn Kunsthalle, and the Centre Georges Pompidou. Commissions include the National Gallery of Art, the City of Dortmund, and NTT/ICC Tokyo. His documentaries and experimental films are widely screened, mostly recently at the 2008 Berlin Film Festival. Weinbren has published and lectured for three decades on cinema, interactivity, and new media. He is the senior editor of the Millennium Film Journal and a member of the graduate faculty of the School of Visual Arts in New York.
Jeffrey Skoller - November 17, 2008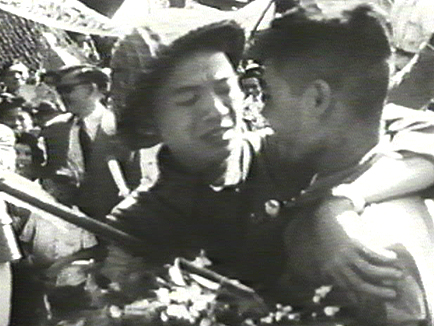 Jeffrey Skoller has been working as a filmmaker, writer, media activist, and teacher since the 1980s. His works in both film and video explore a wide rangeof forms and concerns from essayistic investigations of third-world revolution and Jewish masculinity to experiments in the adaptation of literature to film. His films have shown widely in the US, Europe and Latin America, and he has received a number of grants, including NEA national and regional fellowships.

Believing that filmmakers must work politically as well as aesthetically to insure a vital experimental film community, Skoller has been an outspoken media activist and advocate for all manner of experimental media. He has served on the boards of Canyon Cinema and the San Francisco Cinematheque, as well as being a founding member of XChange TV, a network that distributed media made in Central America, and the X-Factor, a Bay Area experimental media advocacy group. He writes frequently on experimental film and has published articles in Cinematograph, Film Quarterly, Afterimage, and Discourse, among others. Skoller currently teaches film at the School of the Art Institute of Chicago.

Liebling Center for Film, Photography and Video,  Hampshire College, 7:30 p.m.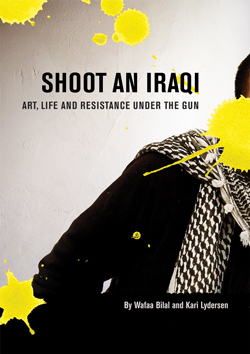 November 20, 2008
Wafaa Bilal
Iraqi born artist Wafaa Bilal has exhibited his art world wide, and traveled and lectured extensively to inform audiences of the situation of the Iraqi people, and the importance of peaceful conflict resolution. Bilal's 2007 dynamic installation Domestic Tension placed him on the receiving end of a paintball gun that was accessible online to a worldwide audience, 24 hours a day. Newsweek called the project "breathtaking" and the Chicago Tribune called the month-long piece "one of the sharpest works of political art to be seen in a long time," and named Bilal its 2007 Artist of the Year. Bilal has exhibited in Baghdad, the Netherlands, Thailand, and Croatia; as well as at the Museum of Contemporary Photography in Chicago, the Milwaukee Art Museum, and various other US galleries. His residencies have included Montalvo Arts Center in Saratoga, California; Catwalk in New York; and Rensselaer Polytechnic Institute. In fall 2008 City Lights published "Shoot an Iraqi: Life, Art and Resistance Under the Gun," about Bilal's life and the Domestic Tension project.

In "Shoot an Iraqi," Wafaa Bilal tells his story of growing up in Iraq, defined by the horrific rule of Saddam Hussein, two wars and a bloody uprising, and his later internment in chaotic refugee camps in Kuwait and Saudi Arabia. Bilal eventually made it to the U.S. to become a professor and a successful artist, but when his brother was killed in Iraq by an unmanned U.S. drone, he decided to use his art to confront those in the comfort zone with the realities of life in a conflict zone.
Franklin Patterson Hall, West Lecture Hall  Hampshire College, 5:30 p.m., reception to follow