Lucy Raven • December 6, 2010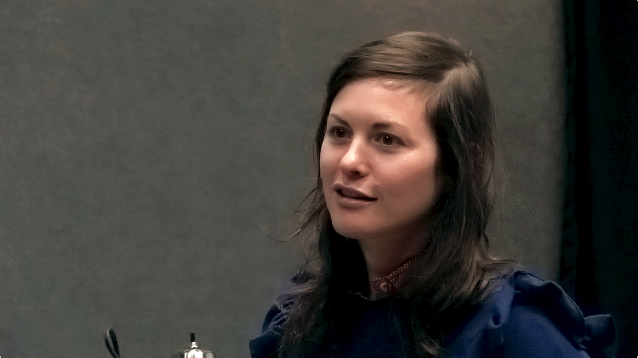 Lucy Raven
is an artist based in New York. Her work has been exhibited at art and film spaces internationally, including the Museum of Modern Art; Mass MoCA; The Wexner Center for the Arts; Storefront for Art and Architecture; Overgaden; and the Nevada Museum of Art. Recent work, including her photographic animation China Town (2009), is currently on view at PS 1 as part of Greater New York, and will be shown this fall at the Princeton Art Gallery in the exhibition "Land, Space, Territory". Raven has been a resident artist with The Center for Land Use Interpretation and The Wexner Center for the Arts, and was a participating filmmaker at this year's Flaherty Film Seminar, curated by Dennis Lim. She is a contributing editor to BOMB Magazine, where she writes occasionally about art and film. She interviewed Mike Davis for their Summer, 2008, issue, and a conversation between Raven and Thom Andersen appeared in the September 2010 issue of Artforum. Her recent writing is included in the catalogues of Rachel Harrison (CCS/Whitechapel, 2010), Deborah Stratman (Gahlberg Gallery, 2010) and Nancy Shaver (Feature, 2008), and in the introduction to a book of the photographs of Magnum photojournalist Inge Morath (Road to Reno, 1960, Steidl 2007). In 2008, Raven cocurated "The Marfa Sessions," a series of sonic artworks in the public and private spaces around Marfa, Texas (with Rebecca Gates and Regine Basha), a project which grew out of her audiomagazine The Relay Project (coedited with Gates, 2004), and this summer, she coorganized (with Fionn Meade) a group exhibition called Nachleben at the Goethe Institute's Wyoming Building, which took up the ideas and methodologies of 20th century German art historian Aby Warburg. She is currently teaching at Cooper Union and the School of Visual Arts.
Website
Joyce Kozloff • November 16, 2010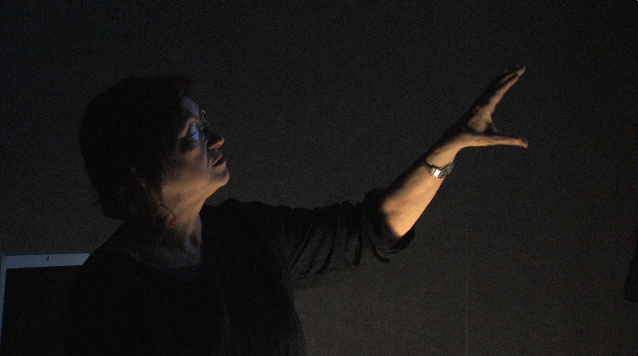 Joyce Kozloff is one of the founders of the Pattern and Decoration movement in America in the 1970s. Kosloff is an internationally recognized painter, public muralist, and feminist whose long-term passions have been history, culture and the decorative and popular arts. Kozloff has won numerous awards and honors, including National Endowment for the Arts Fellowships in 1977 and 1985, a Rockefeller Foundation Grant in 1992 and a Guggenheim Foundation Fellowship in 2004.
Website
Peter Hutton • Nov. 9, 2010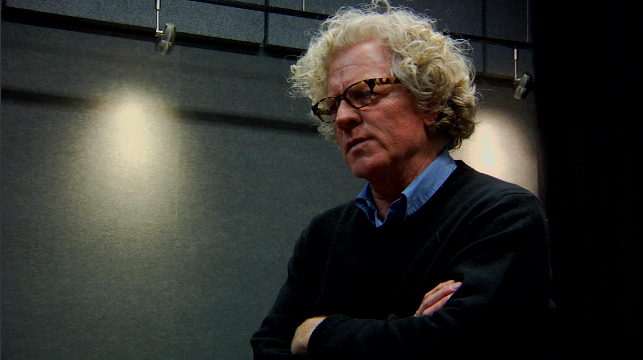 (Click pic to watch the lecture on youtube).
Peter Hutton
received a B.F.A., M.F.A., San Francisco Art Institute. He has taught at Hampshire College, Harvard University, and SUNY Purchase. Hutton has produced more than 20 films, most of which are portraits of cities and landscapes around the world. Retrospective: Museum of Modern Art (2008); work shown in major museums and at festivals in the United States and Europe, including Whitney Biennial (1985, 1991, 1995, 2004). Continuing work: Since 1986, on series of landscape portraits of Hudson River Valley; also developing projects in Bangladesh and Iceland. Grants: National Endowment for the Arts, DAAD Berliner, Rockefeller Foundation, Dutch Film Critics Award, Guggenheim Fellowship. Professor of Film (1984-present).
Website
Tim Davis • Mar. 4, 2010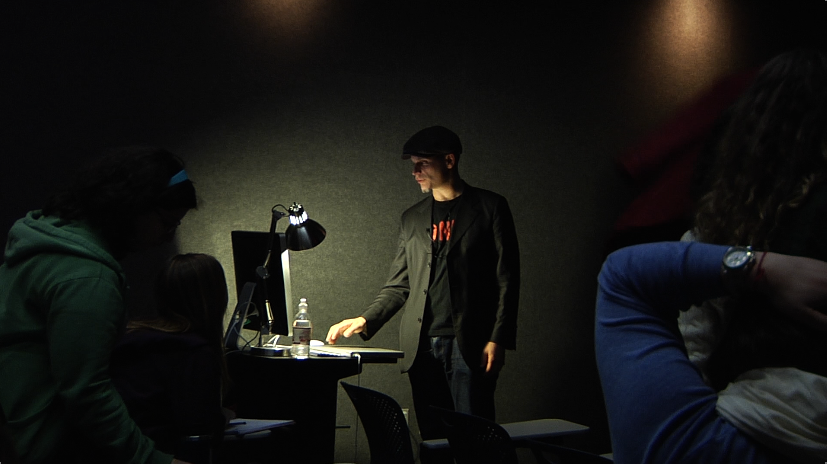 Tim Davis
is a photographer and poet whose ironic reflections on contemporary life, in both images and words, carry biting wit, sharp commentary, and a great and playful joissance. In love with and seduced by the surfaces of the madcap commonplace, Davis's color photography depicts an incendiary and protean consumer culture. As Miles Champion wrote in review of his poetry volume, American Whatever, "Tim Davis' idea factory is open 24-7, tossing out paint chips in whatever color you want, as long as it's frosted cocktail cherry." The same words could be used to describe his vibrant and mordant photographs.
Davis studied at Bard College and Yale University and currently teaches photography at Bard College. His work has appeared in numerous one person and group exhibitions and has received numerous prizes, including the prestigious Rome Prize in 2007-2008. He is represented by GreenbergVan Doren Gallery, New York.
Website