Eduardo Hernández Santos: September 20, 2011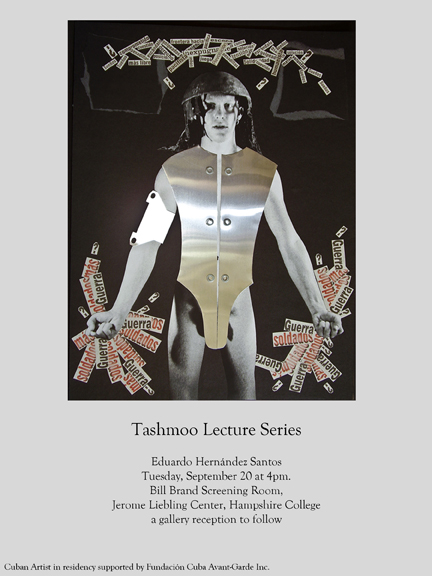 Eduardo Hernández Santos is a highly respected Cuban artist. Born in 1966, he graduated in printmaking from Academia Nacional de Artes Plasticas "San Alejandro" in 1985. He has made numerous series of photographic and mixed media collages, most notably Palabras, 2006-7, El Muro 2005, Strong 2005, and Corpus-Frágile 2002, which address issues of gay identity. His work has been exhibited in the United States, Germany, Japan, Canada, Portugal, Spain, and Cuba. He lives, works, and teaches in Havana, Cuba, where he is professor of drawing and printmaking at at Havana's San Alejandro School of Fine Arts.

Eduardo Hernández Santos is an artist in residence at Hampshire College September 6-October 14, 2011.

Cuban Artist in residency is supported by Fundación Cuba Avant-Garde Inc.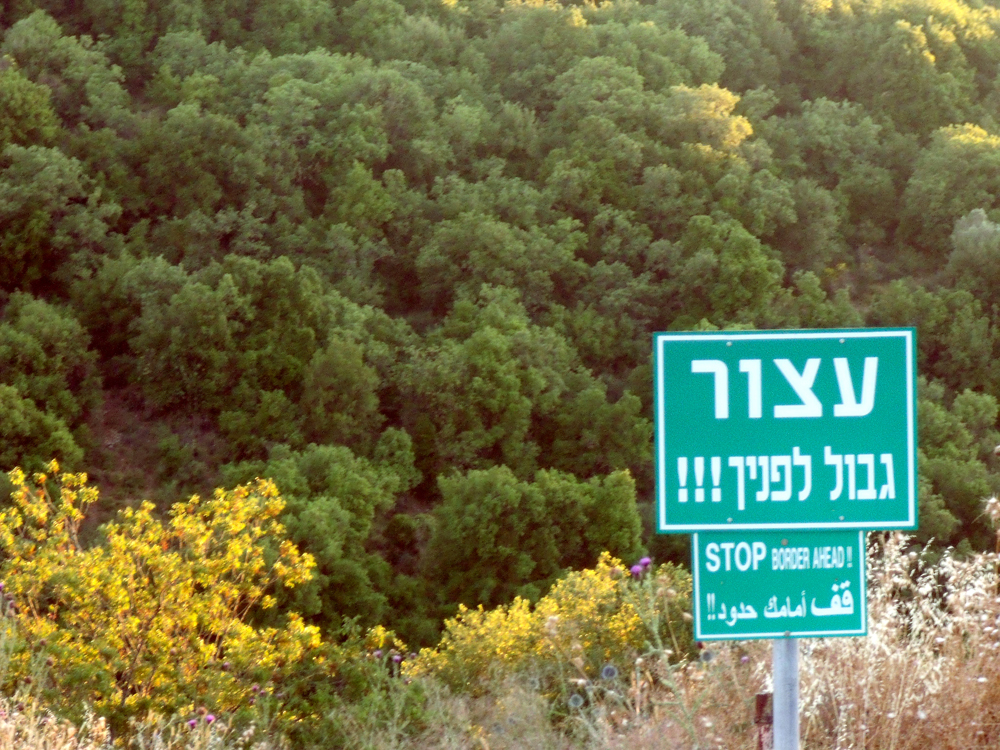 AYALET ZOHAR: October 13, 2011, 7:30 p.m.

Bill Brand Screening Room
Liebling Center for Film, Photography, and Video
Hampshire College

"Between Political Consciousness and Escapism"

Artist and visual culture researcher AYALET ZOHAR will speak about her politically-oriented artwork and her scholarship on contemporary Japanese photography.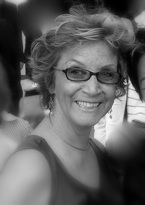 Holly Fisher presents  d e a f e n i n g  s i l e n c e : Tuesday, October 25, 2011
7 p.m.
(location TBD)

Holly Fisher is an independent filmmaker and editor of feature documentaries, including the 1989 Academy Award nominee "Who Killed Vincent Chin?" Since the early 1970's she has made numerous personal, experimental films around issues of narrative, memory, and perception.
 
Her films are often a fusion of linear narrative with non-linear and increasingly layered and cyclic structures, positioning the viewer at the subject/center of the work as it unfolds in pursuit of presence.
 
d e a f e n i n g  s i l e n c e is Fisher's new and second project about Burma. Here is a subjective and poetic living history that weaves together images of daily life in a frontier war zone, with issues of human rights, media, memory, and other traces of 'the human condition' in the early 21st century. Her earlier film "Kalama Sutta" was the template for this fresh work, framed within the filmmaker's return trip to Burma. Traveling with ethnic rights advocate Naw May Oo and pro-democracy advocate Maung Zarni, now protagonists in both works, Fisher went through ?the back door' of Thailand, by boat, on foot, and under escort of ethnic Karen guerrilla soldiers.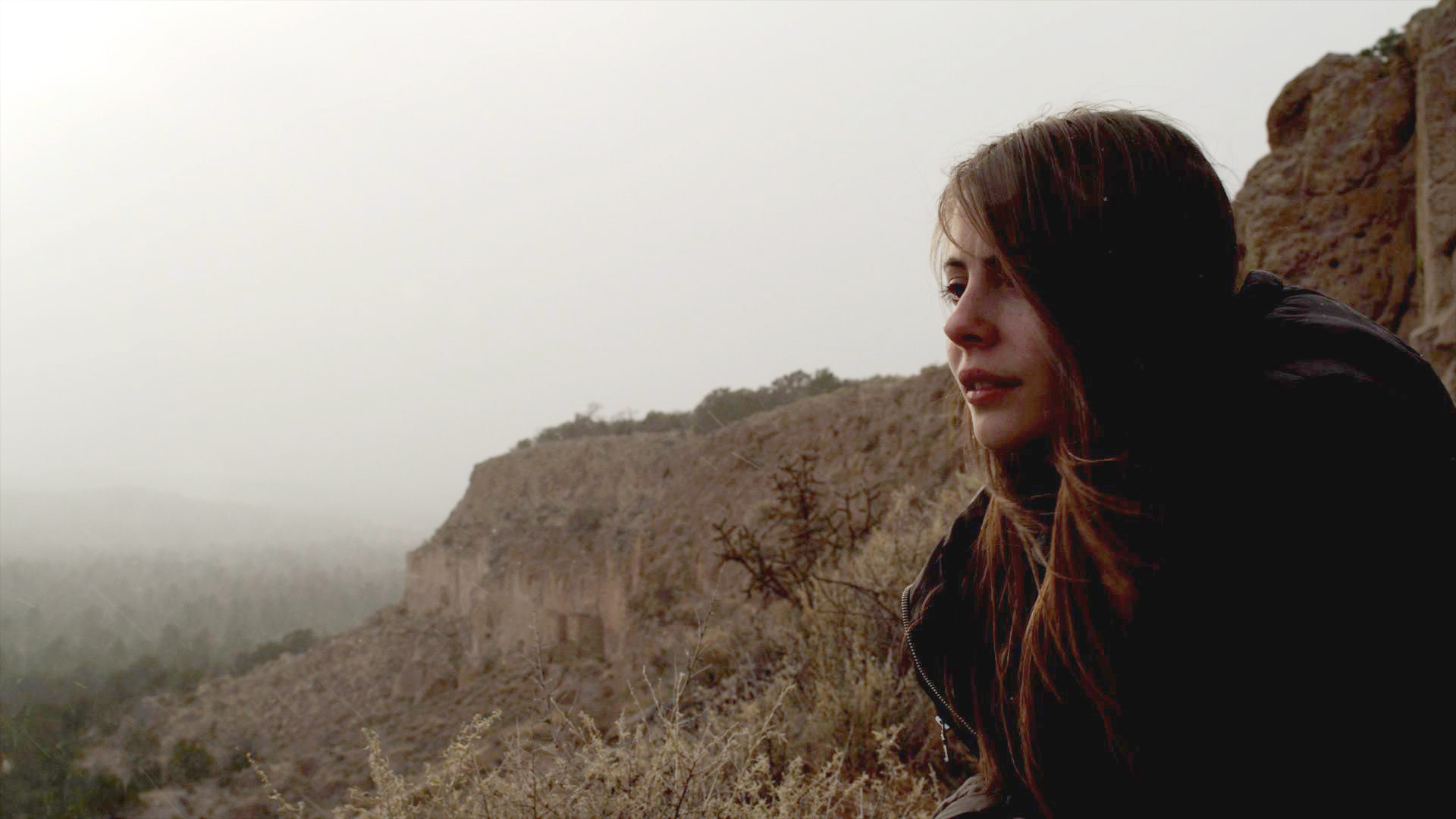 Larry Blume will screen TIGER EYES.

Thursday, Nov. 17, 2011, 7:30 p.m., Liebling Center, Screening Room 120

Tiger Eyes is the story of 17-year-old Davey Wexler, coping with the sudden,
violent death of her father, and the emotional collapse of her mother. Set in
Los Alamos, New Mexico, where the family abruptly relocates to be with
relatives--and in the surrounding canyons and caves where Davey meets Wolf, a
young Native American with his own secret--Tiger Eyes is spare yet romantic,
emotional yet never sentimental.  This is a universal story of love and loss,
of a family torn apart, who slowly, painfully find the courage to face the
future.

Produced and directed by Lawrence Blume
Written by Lawrence Blume and Judy Blume
Based on the novel by Judy Blume
Running time: 89 Minutes