Starting this semester, reserve reading will no longer be listed in notebooks at the library circulation desk. Instead, reserve lists will be listed in the Reserves section of the library online catalog. Click on the RESERVES tab at the top: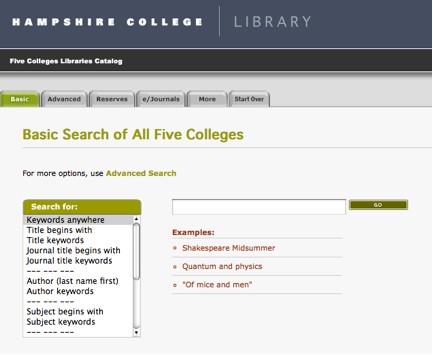 Notice that students will now have many ways to find reserve materials by selecting from the drop-down box -- by course name, course number, instructor, school, title, author, or call number.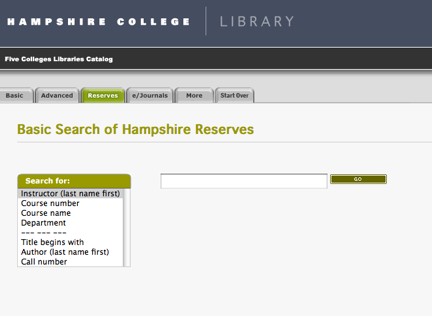 We will no longer keep an extra paper copy on reserve of journal articles that are available electronically on your course web site. As always, faculty can have Duplications scan any articles or short sections of books that you want your students to read and then upload those files onto your course web site.