Natural Science Div III Profile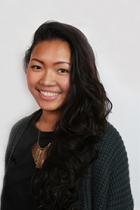 Thao Do Vy Le's Div III: Examining the Properties of Hydrogels

Learn more
 
Natural Science Div III Profile

Joshua K. Reynolds'
Div III: Illustrating Geological History, Imagine the Earth

Learn more
Natural Science Div III Profiles

The following research was conducted by Hampshire College students as part of their Division III (senior thesis) and presented at the annual School of Natural Science Division III Symposium.
2014 Div III Presentations
Yasmine Abulhab
(M)eat: Innocent Until Proven Guilty
Chair: Cynthia J. Gill
Alessandro Bartolo
The Effect of Land Management Strategy on Dickcissel (Spiza americana) Territory Size in the Flint Hills Ecoregion
Chair: Charles Ross

Sarah Katherine Brewer
"Feed Your Faith": An Ethnography of Disease and Spiritual Healing in Overeaters Anonymous
Chair: Alan Goodman
Kyra Brisson
Microbial Community Analysis of Deep Springs Lake, CA: Exploring the Role of Aerobic Biofilms in Biogenic Dolomite Precipitation
Chair: Jason M. Tor and Dulasiri Amarasiriwardena
Jon Butler
Sustainable Aquaponics: The Future of Institutional Food
Chair: Helen Scharber
Bea Carbone
Methods in Neural Cell Culture: P19 Differentiation
Chair: John Castorino
Joel Dapello
Developing a Platform to Investigate Single Neuron Computation
Chair: John Castorino
Lauren Deutsch
Farm to Camp: Creating Lasting Effects for a Healthier Life
Chair: Alan Goodman
Chelsea Dunn
Cleavage of U1-70K in Alzheimer's Disease
Chair: Rayane F. Moreira
Matthew Feller
Playing with Hats: The Set Theory of Generalized Hat Problems
Chair: Ken Hoffman
Matthew Fidanzato
Connections Between Hampshire College's Storm Water Drainage System and Stream Temperatures and Water Quality
Chair: Christina Cianfrani
Owen J. Gilroy
"Land of Fish and Rice": Agriculture, Eutrophication, and Phytoremediation in China's Chao Lake
Chair: Lawrence J. Winship and Christina Cianfrani
Tristan Grant
Degree Day Analysis, Energy Use for Heating and Cooling
Chair: Frederick H. Wirth and Christina Cianfrani
Katherine Guild
Bird Feathers as Bioindicators: Spatial Heavy Metal Analysis of Indian House Crow Feathers Using LA-ICP-MS
Chair: Dula Amarasiriwardena
Carl Hourihan
Green Building: An Investigation of Products and Materials That Satisfy the Living Building Standard
Chair: Frederick H. Wirth
Rachel Keeney
Trace Metal Contamination in Sri Lankan Rice: LA-ICP-MS and HPLC Procedures to Determine Etiology of Chronic Kidney Disease
Chair: Dula Amarasiriwardena
Mitchell Krieger
Reimagining Mathematics Education
Chair: Sarah Hews
Thao Do Vy Le
Mechanical Characterization of Photo-Crosslinked Thermoresponsive Hydrogel Thin Films via Atomic Force Microscopy Nanoindentation
Chair: Rayane F. Moreira and Lynn Miller
Maxwell Levit
Counterexamples in Set Theory
Chair: Ken Hoffman
Hannah Libby
The Hampshire College Forest Stewardry Program
Chair: Lawrence J. Winship

Zachary Malkin
Fate and Transport of Lead Arsenate Pesticides on a Western Massachusetts Pear Orchard
Chair: Dula Amarasiriwardena
Hilary Matilainen
Deconstructing the Human Pheromone Myth: A Critical Review of Vomeronasal Organ Function, Olfactory-Mediated Chemical Communication, and Mate Choice Genetics
Chair: Lynn Miller
Mary Pless
HIV & AIDS: Awareness and Intervention in Northern Thailand
Chair: Megan J. Dobro

Emory Prochoda
Abnormal Pap Smear Management Among Migrant Farm Workers in New York
Chair: Elizabeth Conlisk

Joshua K. Reynolds
Imagine the Earth: Illustrating Environmental Science and Philosophy
Chair: Noah D. Charney
Peregrine Rothman-Ostrow
Murine Macrophage Response to Lyme Disease Spirochetes In Vitro
Chair: Chris Jarvis

Gabriel Rowe
Human Health, Social Justice, and Natural Science Perspectives of Hydraulic Fracturing in the Marcellus Shale
Chair: Christina Cianfrani

Raffi Sherak
Quantitative Approaches to Medicine: Applying Decision Theory to Emergency Medical Decisions Regarding Pre-Hospital Endotracheal Intubation
Chair: Sarah Hews

Monica Soto
Profit vs. People: A Case Study in the Environmental and Social Impact of Big Oil
Chair: Christina Cianfrani and William J. Ryan
Lindy Thomas
The Use of Bifidobacteria as a Treatment for Irritable Bowel Syndrome
Chair: Jason M. Tor

Ben Volvovitz
History and Inefficiencies of Excessive Work Hours in the United States
Chair: Elizabeth Conlisk
Laura E. Waters
Exploring a Model System of Neuronal Development: Review, Culture & Functional Analysis of P19 Neurons
Chair: John Castorino

Zen
The Role of Heparin in Dermal Wound Healing: A Study of Fibroblast Migration
Chair: John Castorino
 
Photo above: P19 cells differentiating into neurons on day 5 of the process.  Cells are stained for α-tubulin (green), βIII-tubulin (red), and DNA (blue). Performed by Bea Carbone in Hampshire College Natural Science laboratories.
Natural Science Div III Profile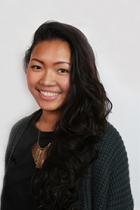 Thao Do Vy Le's Div III: Examining the Properties of Hydrogels

Learn more
 
Natural Science Div III Profile

Joshua K. Reynolds'
Div III: Illustrating Geological History, Imagine the Earth

Learn more
Natural Science Div III Profiles