Friday, March 28, 2008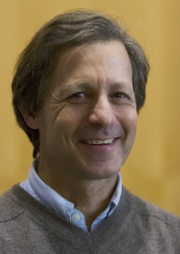 Hampshire College Professor of Biological Anthropology Alan Goodman will co-chair an advisory group developing a second traveling exhibition for the American Anthropological Association's (AAA) "RACE: Are We So Different?" project. Goodman, past AAA president, will also serve as co-editor of a companion book.

Building on an initial grant of one million dollars, the Ford Foundation has awarded an additional two-year grant of $450,000 to the RACE project.

"Racism has long been a deplorable element of our society. The RACE project helps visitors to better understand the scientific myths of race alongside the realities of racism. The project's expansion allows us to bring these important conversations about race and racism to new audiences and venues," Goodman said.

"RACE: Are We So Different?" is a public education project of the AAA that includes a 5,000-square-foot traveling museum exhibit, an interactive Web site, www.understandingRACE.org and educational materials.

RACE explores the topic of race through the eyes of science, history, and lived experience. It delivers three key messages: race is a recent human invention; race is about culture, not biology; race and racism are embedded in institutions and everyday life.

The original traveling exhibit is touring the country and is booked through the end of 2011. Since its launch in January 2007, more than one million visitors have explored the RACE exhibit and Web site.

RACE is part of a larger public education program developed over five and a half years with over $4 million in funding from the Ford Foundation, National Science Foundation, and AAA.