Tuesday, April 10, 2007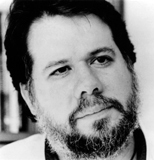 Poet Martín Espada will be the 2007 commencement speaker at Hampshire College on May 19 at 11 a.m. on the Harold F. Johnson Library Lawn. Espada was chosen, as is the tradition at Hampshire, by a vote of the graduating class.

Espada, who teaches creative writing at the University of Massachusetts Amherst, has published 13 books as a poet, editor and translator. His most recent collection, The Republic of Poetry, has just been released by W.W. Norton. Alabanza: New and Selected Poems (1982-2002) received the Paterson Award for Sustained Literary Achievement and was named an American Library Association Notable Book in 2003. Imagine the Angels of Bread won an American Book Award and was a finalist for the National Book Critics Circle Award in 1996.

Among his many other awards and honors are a 2006 Guggenheim Fellowship, Robert Creeley Award, Independent Publisher Book Award, PEN/Revson Fellowship and two National Endowment for the Arts Fellowships. His poems have appeared in such publications as The New Yorker, New York Times Book Review, Harper's, The Nation and Best American Poetry.