Sunday, October 9, 2005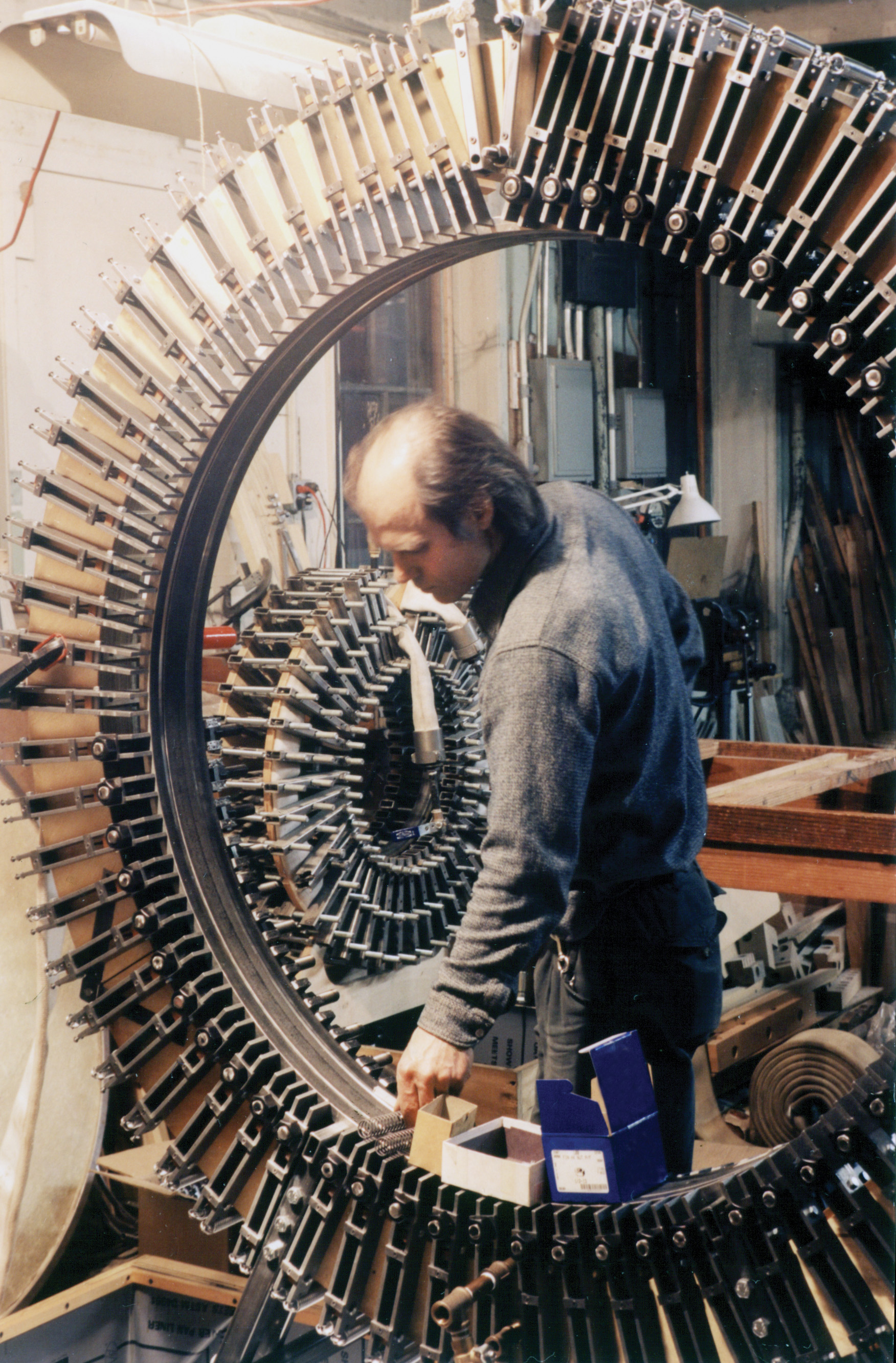 Hampshire College held an exhibition on October 2, 2005, of work by the late Tim Harkness, a designer and inventor who explored the possibilities of solar energy, and who was a member of the first class of students to enter Hampshire in fall 1970. "Art of Invention: Works by Tim Harkness" included a demonstration of a parabolic solar cooker, held outside on the library lawn.

Harkness believed that solar power might help solve some of the modern world's most difficult problems. In 1993, he built the solar cooker, which uses mirrors to focus the sun's heat to cook foods rapidly. He demonstrated the solar cooker at various events, cooking foods that ranged from vegetable stew to popcorn before enthusiastic crowds, but his exploration of the possibilities of solar power were cut tragically short by his early death from cancer.

Announcement was made during the exhibition of a fund that Harkness's family and friends are establishing to honor his memory by providing support for current Five College student and alumni designers and inventors. Grants awarded annually through the Lemelson Center of Hampshire College will support projects that are beneficial to society, with priority given to projects in sustainable or renewable energy systems.

The Lemelson Center had not yet been founded at Hampshire in the 1970s when Harkness was a student, but his family views the program as a magnet for the kind of creativity and social consciousness that marked his work. Now, through the Tim Harkness Fund for Invention, they can see the spirit of his work carried forward in an educational environment that encourages innovative thinking and the exploration of new possibilities.

"Art of Invention: Works by Tim Harkness" was on display in the college gallery during the week of October 2-8.

For more information about the Tim Harkness Fund for Invention, email latdc@hampshire.edu.