Monday, May 18, 2009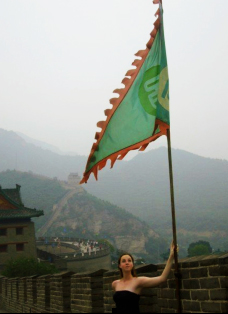 The 2009 Sander Thoenes Awards will support Division III research by three Hampshire students over the next year: Elizabeth-Elendor (Elle) Dimond (left) will investigate the geopolitical effects of oil dependency in Eurasia. Harrison Fuerst will examine discourses and understandings of ethnicity in China. Jericha Senyak will explore Middle Eastern dance as a microcosm of interlinked global issues.

The annual awards honor the memory of alumnus Sander Thoenes 87F. They support research by students working in journalism, international relations, or peace studies. Preference is given to projects conforming to the spirit of Thoenes' remarkable, if tragically brief, career as a foreign correspondent.

At the time of his death in 1999, killed by Indonesian militia while in East Timor reporting on its attempts to become independent, Thoenes was Jakarta correspondent for the Financial Times. His reporting also appeared in the Christian Science Monitor, U.S. News and World Report, and other North American and European media.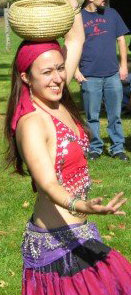 Thoenes' death drew international attention, and then-United Nations Secretary-General Kofi Annan released a statement saying, in part: "It is largely thanks to the courage and determination of men and women like Sander that crimes against humanity are brought to the attention of the world's conscience."    
The Thoenes Awards support fieldwork and other research costs involved in completion of recipients' Division III projects, the senior thesis required of all students for graduation from Hampshire College. The awards are funded by an endowment built over the years by gifts from Sander Thoenes' friends and colleagues from all over the world.
Dimond plans to conduct an investigation of how oil dependency is changing domestic, regional, and international politics. Based on primary field research in Eurasia, she will explore the political relationship that China has built with Kazakhstan and Central Asia around access to oil. She will analyze the political implications of a pipeline being built to transport Caspian Sea Oil through Kazakhstan and into China.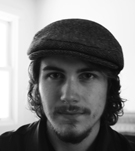 Fuerst (left) is writing a thesis, incorporating photographs and other graphic elements, that may shed light on how rising superpower China will interact with the world at large regarding issues of race and ethnicity. He will pursue answers to a guiding set of questions, including: How are concepts such as "ethnicity," "nationality," and "race" defined and understood currently in official and academic Chinese discourse? His field research will include travel to the Yunnan Nationalities Village in Kunming, which employs workers and entertainers from each of China's 55 official minorities.
Senyak is focusing on Middle Eastern dance as a means to explore global issues such as the history of oppression and possibility for safe expression of female sexuality. She sees the current popularity of Middle Eastern dance as creating potential to introduce non-scholars to the political concepts of cultural appropriation, racial oppression, neo-colonialism, and suppression of female sexuality across continents—and as offering potential for a revolutionary form of sexual and cultural reclamation. The project will include production of a short guidebook for dissemination to Middle Eastern dance classes across the United States. It will also include an installation combining dance performance and architectural multimedia to explore and reclaim feminine space in Orientalist representations of the eroticized "Other."