Thursday, May 21, 2009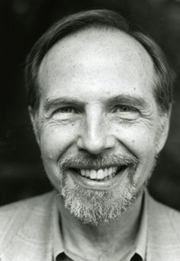 Arthur Kleinman, one of the world's leading medical anthropologists and a major figure in cultural psychiatry, global health, and social medicine, spoke at Hampshire College on April 16 at 5:15 p.m. in Franklin Patterson Hall.

He spoke on "Depression, Suicide, Culture and Global Pharmaceuticals: The Moral and Political Economy of Psychiatric Disorders in Global Health."

Dr. Kleinman's lecture was free and open to the public. It was a Distinguished Lecture of the Foundation for Psychological Research-Hampshire College Program in Culture, Brain, and Development (CBD).

Dr. Kleinman examined the moral and political economy that frames global mental health, and addressed the role that culture plays in shaping illness experiences and interventions. His talk also examined mental health consequences of major changes of our time, including the current global economic crisis, and made the case for why global mental health is a subject that requires much greater attention and resources.

Kleinman is the Esther and Sidney Rabb Professor of Anthropology at Harvard University, and professor of medical anthropology and psychiatry at Harvard Medical School. He is presently Victor and William Fung Director of Harvard's Asia Center.

Since 1968, Kleinman, who is both a psychiatrist and an anthropologist, has conducted research in Chinese society on depression, somatization, epilepsy, schizophrenia and suicide, and other forms of violence.

He is the author of six books, including What Really Matters: Living a Moral life Amidst Uncertainty and Danger and Patients and Healers in the Context of Culture.

For further information, please contact Paula Harmon at pmhNS@hampshire.edu.