Tuesday, July 28, 2009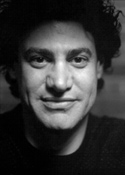 photo by Joe Montezinos 77F
Wine and films develop along similar trajectories: each takes two to three years to create, cultivate, and bring to fruition, and each requires the creator to stand back and let the audience be the judge of the end product.

Larry Blume's 81F primary occupation is filmmaking, but as a partner-investor in City Winery, a Manhattan-based restaurant and winery that opened in January, he's adding wine connoisseur to his resume.

"I've spent my whole career in the entertainment business. In filmmaking, you work in a small, intimate group to create something, which you then present to an audience as you stand in the back of the room," he says. "The satisfaction is in making people happy and entertaining them; in the restaurant business you get all of that and you get it every night."

Michael Dorf founded City Winery as a place where his dual interests in music and wine could overlap, and the restaurant regularly features musicians such as Rufus Wainwright, Patti Smith, and Aimee Mann. "We've become the premier small-music venue in the city, and we've only been open for six months," says Blume.

When Blume signed on, though he'd never been in the restaurant or wine-making business before, he knew he wanted to be more than a silent investor, and that this was an opportunity to learn "the business without being the principal."

Master winemaker David Lecomte joined City Winery, and they "decided to make 60,000 bottles of wine in our first year from 13 different varieties," Blume says.

This is where the art of winemaking is like the art of filmmaking: most of those wines won't be ready for two years. "There's alchemy plus luck plus skill that is found in both making movies and wine," says Blume. Each requires an upfront investment, and in the same way films have investors before shooting begins, the crew at City Winery are offsetting some of the initial costs by allowing the public to purchase barrels of wine.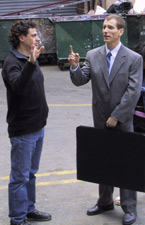 Blume is currently at work on a couple of films, and he recently signed on to write and direct an adaptation of the book Tiger Eyes, written by his mother, Judy Blume. For the last 10 years he has supported the Calico Lecture Series (recently renamed the Tashmoo Lecture Series) at Hampshire, which brings artists to campus for lectures and workshops. This has been a way for him to give back to the college and introduce current students to a variety of successful artists.

As an independent filmmaker, Blume knows how hard it is to be self-employed, and jumping into the restaurant business is as equally rewarding and risky.

"I think colleges that are really structured don't prepare students for the real world," says Blume. "Hampshire makes you a little scrappy and being an entrepreneur in the real world is a place where you have to be scrappy."

Photo caption: Larry Blume directs Ian Roberts of the Upright Citizens Brigade comedy group.