Friday, December 4, 2009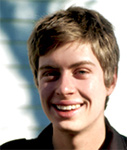 The realization sinks in that we are less than two weeks away from the end of our first semester of college.
The phrase "realization sinks" has the connotation of a slow, and almost spiritual process, but what is I actually mean is "plummet," like being jolted out of a daydream.
Of course, as Hampshire prides itself on not having tests, but instead, projects and written papers, students are not tucked away in dorm rooms memorizing facts, but in the library, and meeting with professors as they put the pieces of their research together.
So, the nervous energy that leads some students to a "freak-out" mode is simultaneously an excitement for the topics they have covered, and what will soon be complete.
In my case, I have two analytical research papers to complete, for my classes Streetwork and Controversies in U.S. Economics and Social History, as well as an essay in Elementary Spanish. In my fourth class, Dramatic Play to Creative Drama, we completed our projects about a month earlier to assure this time would be a little less stressful.

"Who's up for not going to sleep tonight?" I ask, and receive faces of bagging eyes, and stern looks, communicating a clear "no one." It's these nights when I have multiple class readings, as well as personal research to conclude, that I really understand I am a college student.

Currently, I am in the process of researching and writing a paper on the development of the Western United States in relation to water resources in the late 1800s. In my urbanism class, which focuses on youth in cities, I am writing a paper on how city policies can affect youth activists' voices, and ultimately, hinder the problem of youth not having a further mode of expression.
Although it is very challenging, doing my own research, based on different city legislation, past census information, as well as youth activist writings, it is a rewarding way to understand complex issues, and a reminder of how issues are multifaceted, and continually changing.