Tuesday, April 27, 2010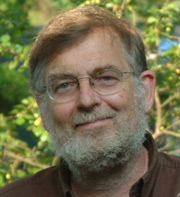 Professor Lawrence J. Winship has been accepted into the 11th annual Virtual Cell Short Course, sponsored by the National Resource for Cell Analysis and Modeling (NRCAM) at the University of Connecticut Health Center.

The intensive hands-on course for cell biologists and biophysicists will be held in Farmington, CT, June 7-9. Botany professor Winship will develop a Virtual Cell model of calcium update and signaling during oscillatory growth of lily pollen tubes.

The Virtual Cell—a computational environment for modeling and simulation of cell biology—is funded as a national resource center by the National Institutes of Health's (NIH) National Center for Research Resources. The Center for Cell Analysis and Modeling at the UConn Health Center provides an array of laboratory equipment that can be used for obtaining experimental data needed to create and enhance Virtual Cell models.

Winship earned his doctorate at Stanford University and bachelor's degree at Yale University. In addition to teaching plant biology and forest ecology, Professor Winship teaches in Hampshire's Environmental Science and Sustainability Program, sponsoring courses on sustainable living and the production of biomass fuels, and currently directs the Southwest Studies program.

He recently coauthored an invited expert review for the Journal of Integrative Plant Biology, entitled "Calcium at the Cell Wall-Cytoplast Interface," with Peter K. Hepler, professor emeritus at the University of Massachusetts Amherst (52:2, pp. 146-160, Feb. 2010).

His invited Opinion article, "Under Pressure, Cell Walls Set the Pace," will appear in Trends in Plant Sciences in July 2010. It also is coauthored with Dr. Helper as well as professors Gerhard Obermeyer of the University of Salzburg, Austria, and Anja Geitmann of the University of Montreal.