Thursday, January 20, 2011
Whether learning a language, the fundamentals of work in a molecular biology lab, or dramatic writing, students can immerse themselves in one specific subject during January term at Hampshire College. Jan term can be a time to study in an area that doesn't quite fit into the regular program of study, work independently on Divisional projects, or travel and study abroad.

January term 2011 offerings include immersion Spanish, gene cloning, an eco-design course that involves building a solar charging station on the Hampshire campus, and rock climbing in the South of Spain or sea kayaking in the Bahamas through OPRA (our outdoors and recreational athletics program).

To list but a few course descriptions, Jan term classes currently underway include:

Field Study in Women's Health: El Salvador
Public health professor Elizabeth Conlisk and Dr. Miriam Cremer 87F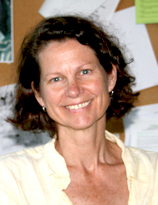 This seminar combines political and social activism with public health and medicine. It is an intensive course with one week of class work at Hampshire and an eight-day field study in El Salvador. Class work at Hampshire will focus on major topics in international women's health, such as cervical cancer, sexually transmitted diseases, prenatal care, contraception, and domestic violence. Students will also be introduced to key topics in epidemiology. In El Salvador, students will assist with health fairs in the Paracentral region of the country and conduct a needs assessment of health care concerns in the communities. (Spanish language is strongly suggested but not required.)
International Human Rights Tribunals
Law professor
Flavio Risech-Ozeguera
An exploration of the international legal institutions established at The Hague and Strasbourg will involve research visits to the International Criminal Court; the Special Court for Sierra Leone; International Criminal Tribunal for the Former Yugoslavia; International Court of Justice, the UN's high court for resolution of disputes between States; and the European Court of Human Rights located at Strasbourg. We will meet with court personnel, prosecutors, defense attorneys, and members of NGOs concerned with international criminal jurisprudence and human rights litigation. Observation of actual court proceedings and trials will be the central activity. (No language requirement, though French speakers may choose to research and observe court proceedings entirely in French.)
Insurgent Mexico: Social Movements and Activism in Mexico Today
Sociology and feminist studies professor
Margaret Cerullo
This course will consider some of the forms of resistance and rebellion that compose the contemporary Mexican landscape—from the Zapatistas to campesino movements against the effects of NAFTA; student movements; feminists and gay rights activists (gay marriage was legalized this year in Mexico City). We will briefly discuss the various theoretical frameworks scholars have proposed for analyzing social movements. Following the specialization of visiting Mexican scholar Elisa Benavides, we will focus on the relationship between discourse and social movements. We will ask how our work can be useful not only in an academic sense but to those we are studying. (Co-taught in Spanish with guest scholar Elisa Benavides.)
The West of Ireland
Linguistics professor
Mark Feinstein
The west of Ireland, with its mist-covered mountains, soaring cliffs, rugged rockbound shorelines and deep bogs, is a starkly beautiful place. For more than 6,000 years, people have struggled to build communities and sustain their lives by farming and fishing. But it's a challenging environment: there is relatively little fertile soil, a great deal of rain and wind, and often-dangerous seas. Over the millennia vast forests were cut down, creating a striking vista of peat bog and bare hills that contrasts with the rolling green fields of much of the rest of the country. In this course, we travel for two weeks in the west of Ireland. We'll explore the ecology, geology, and long history of the region, and, from a multidisciplinary perspective, consider how the physical landscape has shaped people's working lives, beliefs, language, and general culture.
Elementary Yiddish
American literature and Jewish studies professor
Rachel Rubinstein
This course offers an introduction to Yiddish language in its cultural context, with fundamentals of grammar and vocabulary designed to facilitate reading and independent work with Yiddish texts. The course is divided into three parts: intensive language study every morning; a colloquium on aspects of Yiddish cultural history; and an afternoon service internship with the collection of the National Yiddish Book Center, the largest repository of Yiddish books in the world. Taught on site at the
National Yiddish Book Center
, founded by Hampshire alum
Aaron Lansky 73F
and located adjacent to our campus. Co-taught with Justin Cammy of Smith College and the staff of the National Yiddish Book Center.
Course Learning Through the Arts: The Power of Picture Books
This course will expand on the collaboration between Hampshire College and
The Eric Carle Museum of Picture Book Art
, which encourages students to experience the museum as a resource for exploring child development, childhood, human learning, and educational theory and practice. Using the art and design of the picture book as a catalyst, museum curators and educators will train students in The Carle's pedagogy, which is designed to encourage engagement, critical and creative thinking, and the development of visual and verbal literacy. Requirements include critical readings, observation of children, analysis, and interaction with art materials as well as the writing of a short art history-based paper and the presentation of a final project focused on a single picture book. This course is for students participating in
Hampshire's CYL program
(Childhood, Youth, and Learning) or students with an appropriate background and/or experience. This course will be held on location at the Eric Carle Museum, located adjacent to the Hampshire campus. Lead Instructor: Nick Clark, founding director of the museum.
Advanced Video Game Design: Building a Video Game
Computer science professor
Paul Dickson
In this course, based around the creation of a video game, all students will work together on one project. Most students will come from previous video game design courses, but others will just have relevant experience in areas like story creation and character animation that will be useful to help build the game. Prerequisite: A video game design course.
Design, Art & Technology: Light From Within, Light From Without
Botany professor
Larry Winship
and theatre design professor
Peter Kallok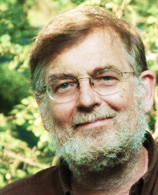 The light around us constantly changes. Most living things, plants, animals and microbes, sense the duration, intensity, direction, and spectral quality of light. Light can tell us where we are, when to act or to rest, and affects our moods and even our most basic physiology. By living indoors, people create their own light-fields, yet the physiological, emotional, cultural, and creative experiences of spatial transition from inside to outside are often taken for granted. While studying what keeps us inside and what draws us outside, we will explore the transition through, in, and out of light. We will experience and analyze the contrasts and tensions between light as experienced inside (artificial light) and light as experienced outside (natural light). We will consider the essential components of those experiences and investigate changes in perception, color, intensity, space, and time. Our venue will be the college's Bioshelter, a flexible experiential space inhabited by both people and plants that is neither exclusively inside nor out, bounded only by a thin transparent membrane that both emits and admits light. We will collaboratively design and construct an installation or an environment that adapts both natural and artificial light, relying primarily upon solid state, high efficiency light sources and digital controls, creating a new experience of and a new relationship with light and nature and a space capable of being both challenging and contemplative.