Wednesday, March 30, 2011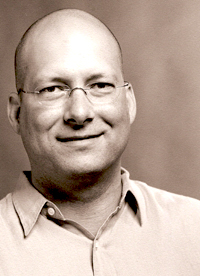 Eric Lott delivered Hampshire College's fourth annual Eric N. Schocket Memorial Lecture on Class and Culture on Thursday, April 21, 2011, at 4 p.m. in Franklin Patterson Hall (Main Lecture Hall).

The title of Professor Lott's lecture was "Storming Heaven: Philippe Petit, Man on Wire, and the Reinvention of Lower Manhattan."

In August 1974, French street performer Philippe Petit made an illegal high-wire walk between the tops of the World Trade Center's newly completed Twin Towers. A 2008 documentary film directed by James Marsh, Man on Wire chronicles Petit's high-wire walk.

Professor Lott reads Petit as a radical, post-1968 skywriting performance artist, whose high-wire walk momentarily transfigured spectators' relations to the towers, each other, and their city.

Lott teaches American studies at the University of Virginia. He is the author of Love and Theft: Blackface Minstrelsy and the American Working Class and The Disappearing Liberal Intellectual. His work has appeared in The Nation, Village Voice, American Quarterly, American Literary History, and Representations. He holds a doctorate from Columbia University.

The annual lecture series honors the memory of Eric N. Schocket (photograph above), an inspiring teacher and a nationally prominent scholar in working-class studies, who taught at Hampshire College from 1996 until his death in 2006. Schocket's work engaged the important relationship between class and culture, and his book Vanishing Moments: Class and American Literature, was published in 2006.
For more information, email lmcdaniel@hampshire.edu or call 413.559.5362.

Eric Schocket bio >>