Tuesday, April 12, 2011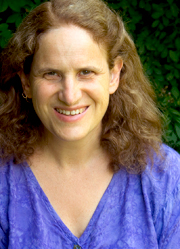 Hampshire College music professor Rebecca (Becky) Miller has been selected as a National Endowment for the Humanities (NEH) panelist for Summer Seminars and Institutes.

An ethnomusicologist, Miller will serve on a panel that will review proposals and make recommendations on NEH funding for summer 2012 faculty development programs in the humanities for college and university teachers. The panel will meet in Washington, D.C. in late April, and will submit its recommendations to the National Council on the Humanities.

In addition to contributing to the professional development of participants, the NEH Summer Seminars and Institutes deepen knowledge and understanding of the humanities, provide models of civility and excellence in scholarship and teaching, and promote effective links between teaching and research in the humanities.

As a public sector folklorist, Professor Miller has documented and presented the traditional arts from a number of immigrant and refugee communities throughout the United States. Her international projects include the book Carriacou String Band Serenade: Performing Identity in the Eastern Caribbean (Wesleyan University Press, 2008), which examines social and political change through the performance of traditional music, song, and dance. She has also conducted fieldwork in Ireland as a Whiting Fellow on popular Irish showband music for an upcoming book.