Friday, May 27, 2011
Professors willing to give of their time can have dramatic effects on students. At Hampshire College, the involvement of professors Jane Couperus and the late Robert Seydel has inspired countless young minds. Their work is being honored with the first annual David Gruber Awards for Teaching and Advising.

David Gruber 72F established the awards, which present $10,000 to each recipient, in order to showcase faculty excellence at Hampshire. The goal is to encourage the spread of ideas and methods that will help faculty provide the best education possible for students.

Gruber's experiences with Hampshire faculty like Professor of Physics Herb Bernstein continue to influence him decades later, and inspired a longstanding interest in education.

"I thought this would be a nice way to reward and honor exceptional teachers and advisors, and focus attention on a crucial part of any education. It's not about place, but the relationship between teachers and students," said Gruber. "I received a great education at Hampshire, largely because of my relationship with my teachers."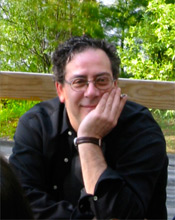 Seydel, an associate professor of visual art, passed away in January. Known for his dedication as a mentor and an artist, he received the Gruber Award for excellence in teaching.
The nominating committee pointed out that they received numerous passionate nominations detailing Seydel's supportiveness, insight, and kindness as a professor.

"He exemplified in all ways the wisdom, creativity, dedication, and innovation in teaching that Hampshire prides and cherishes in its faculty," the committee wrote.

Couperus, assistant professor of developmental cognitive neuroscience, received the Gruber Award for excellence in advising. She was credited for spending significant amounts of time with students, and being "enormously dedicated to each and every one of her advisees from Division I through Division III even while carrying one of the highest workloads at the College."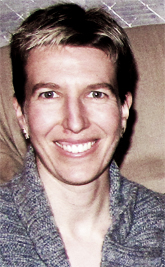 Couperus thanked the many people who nominated her, but also focused attention on the Hampshire faculty as a whole: "I am deeply honored to be chosen as the first Gruber award winner for advising," she said. "Hampshire is filled with spectacular advisors who do extraordinary work every day and I feel this award could have been given to any one of them."

She also gives credit to Hampshire students, who she believes draw in professors excited to work with them.

"The reason we have so many wonderful advisors is that we have such amazing students who are bright, curious, and do truly fabulous work, which makes working with them a joy," said Couperus. "I get the most out of my day when I get to spend time with the students talking about their work and what they hope to accomplish, getting more back from them than I give."

Fifteen faculty members received a total of 139 nominations from the Hampshire community. The selections committee, facilitated by Senior Associate Dean for Student Services Renee Freedman, consisted of a group of six students: one representative from each of Hampshire's five Schools, and one at-large Community Council representative. Interim President Marlene Gerber Fried made the final selection based on their top nominations.

"It was very important to me that the process be student run," said Gruber. "I was confident that Hampshire students would take the job seriously, and I'm absolutely delighted that the response to the way the process worked has been so positive."