Friday, September 9, 2011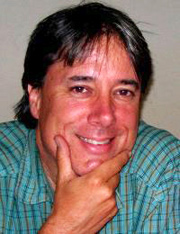 Recently, Warren Buffett made headlines when he publicly demanded that the United States "stop coddling" billionaires like him, and called for higher tax rates for "the mega rich."

For Chuck Collins 79F, both Buffett and his message are familiar. Collins has worked with Buffett, Bill Gates, Sr., and other wealthy spokespeople to change the conversation. Great-grandson and heir to meat mogul Oscar F. Mayer, Collins advocates for fair economic policies, encouraging additional taxation for the rich.

His work is not popular within his income bracket: "I've been tagged a class traitor," he laughs.

Collins' Division III (senior) Project was an analysis of the two Red Scares in America. "The first Red Scare, during World War I, was about locking up and deporting people who thought a certain way. After World War II, it was about blacklisting," he says. "Targeting the radicals forced everyone else into line."

The project highlighted political relationships that informed Collins' subsequent career. "The question I had was: 'why are certain ideas off-limits in America? Why can't you talk about anything remotely progressive?' We policed our own thinking and options for how we organize ourselves," he says.

After leaving Hampshire, Collins worked with a variety of organizations, promoting the kinds of ideas that were stigmatized by the Red Scares. In 1994, he co-founded United for a Fair Economy, subsequently leaving in 2006 to work as a senior scholar for the Institute for Policy Studies, and as director of their Program on Inequality and the Common Good.

Collins also founded Wealth for the Common Good and Business for Shared Prosperity, two national networks of business leaders, small business owners, and wealthy individuals concerned about tax fairness and shared prosperity.

Collins has also written and edited several books about inequality and taxes. He is co-editor of inequality.org, which he refers to as "one of my babies." The site offers data and analysis and commentary about wealth and income inequality in America.

"It's my life's work, to get out there and talk about this stuff," Collins says, noting the influence of Hampshire's interdisciplinary approach. "I wasn't steered into some intellectual box."

"Often times people are trapped in one area of study. You have to pick your box, pick your mentors, and live within that box," he says.

Collins' relationship with Hampshire continues: "I keep running into Hampshire people who are engaged in interesting, multi-discipline things. I'm friends with Hampshire alums I didn't even know when I was there. I feel very lucky to have been able to be there."

Collins will return to Hampshire on October 15, 2011, during Family and Friends Weekend as a speaker for the TEDxHampshireCollege Conference. The TEDx event is free and open to the public with limited seating (100 seats) on a first-come, first-seated basis. It begins at 3 p.m. in Franklin Patterson's main lecture hall.
x=independently organized TED event

More TEDxHampshireCollege info