Wednesday, November 30, 2011
Inauguration of Hampshire College President Jonathan Lash Scheduled for April 27, 2012

NOTE: Due to space considerations, the inaugural ceremony will be a ticketed event. The inauguration planning committee will soon announce details regarding ticket availability and distribution.

AMHERST, MA - Former Vice President Al Gore will speak at the inauguration of Hampshire College President Jonathan Lash on April 27, 2012.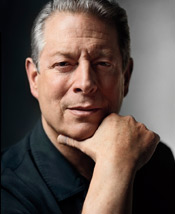 Gore is a visionary advocate for broad and innovative change, said Lash, in announcing that the former vice president and Nobel Peace Prize recipient has accepted the invitation to speak at the inaugural ceremony.

Gore's contributions cross numerous fields. He has helped build international awareness of global challenges and the need for new ways of thinking and acting in response. His approach to meeting the challenges of a changing world exemplifies the skills that Lash views as central to a Hampshire College education.

Students in Hampshire's inquiry-based system take responsibility for shaping their studies around the questions that most concern them, including active involvement in social issues, international settings, and community service.
In talking with graduates of the College, Lash says he finds that they then continue to take a high level of responsibility for learning and adapting to a rapidly changing world.

The inauguration ceremony at which Gore will be keynote speaker will be part of a weekend of celebratory events, including a showcase of students' Division III (senior projects) work and a symposium on Hampshire College's role in the future of the liberal arts.

Gore is cofounder and chair of Generation Investment Management, a partnership focused on a new approach to sustainable investing. He is also cofounder and chair of Current TV, an Emmy Award-winning independent cable and satellite television news and information network based on viewer-created content and citizen journalism. In addition, Gore is a senior partner with the venture capital firm Kleiner Perkins Caufield & Byers, a member of the board of directors of Apple, and senior adviser to Google. The former vice president also chairs The Climate Reality Project, a nonprofit focused on solutions to the climate crisis.

Gore served two terms as vice president of the Clinton administration, in which he was the leader of a wide range of initiatives. He was in the U.S. Senate from 1985 to 1993, and the U.S. House of Representatives from 1977 to 1985.

He is co-recipient, with the Intergovernmental Panel on Climate Change, of the 2007 Nobel Peace Prize for "informing the world of the dangers posed by climate change." He is the author of the bestsellers Earth in the Balance, An Inconvenient Truth, The Assault on Reason, and Our Choice: A Plan to Solve the Climate Crisis, and he was the subject of an Oscar-winning documentary on An Inconvenient Truth.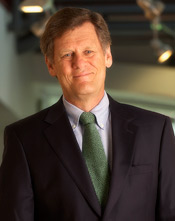 Lash is the sixth president of Hampshire College, a position he has held since July 15. His career has also been dedicated to change, with a commitment to innovation and sustainability.

Prior to taking office at Hampshire, Lash worked in Washington, D.C. with World Resources Institute, a leading think tank on global sustainability and development changes. His work in Washington included co-chairing the President's Council on Sustainable Development, appointed by Bill Clinton, from 1993 to 1999, and playing a key role in creation of the U.S. Climate Action Partnership and its 2007 "Call to Action" on global warming.

Early in his career, Lash served as a Peace Corps volunteer and trainer. He has also been Vermont Secretary of Natural Resources, Vermont Commissioner of Environmental Conservation, director of Vermont Law School's Environmental Law Center, and a federal prosecutor.

Lash holds law and master's degrees from Catholic University of America and a bachelor's degree from Harvard University. He is a graduate of the Putney School in Vermont.