Thursday, December 1, 2011
Work by Hampshire College Division III student Alynda Wood has been published in the national science journal Learning & Memory.

Wood is a coauthor of "The Cellular Mechanisms of Memory Are Modified by Experience," based on collaborative research completed while interning at the University of Virginia. The internship was supported by a grant from the Foundation for Psychocultural Research-Hampshire College Program in Culture, Brain, and Development (CBD).

Wood focused on N-methyl-D-asparate receptors (NMDAR) and memory. "Classical literature says NMDAR receptors are necessary for learning," she says. "What we're finding is that that isn't actually true."

For her Division III (senior) project at Hampshire, she is continuing to research memory and learning.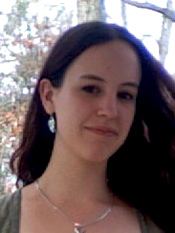 The director of Hampshire's CBD program, developmental cognitive neuroscience professor Jane Couperus, is quick to praise Wood's work: "She's been really good at identifying interesting questions, and finding a way to address them. She has ability to take literature and understandings from one discipline and translate them into another," says Professor Couperus.

Wood is equally quick to praise of the CBD program: "The Culture Brain and Development program is a wonderful resource. It's here to foster interdisciplinary work both with students and faculty," she says. "It's a really wonderful program."