Friday, December 16, 2011
"I started working in the film business when I was fifteen," says Michael Peyser 71F, the executive producer, most recently, of PBS's Woody Allen: A Documentary. "I worked on whatever I could, commercials—no one knew I was fifteen, of course."
Woody Allen: A Documentary now available on DVD >>

"One of the reasons that I went to Hampshire was so I could continue to work as well as study," he explains.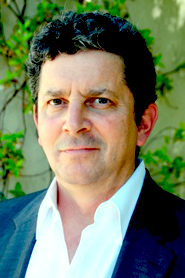 Peyser says Hampshire College also appealed to him because "The Times They Were A-Changin'. All the students in that era had a feeling that the future was theirs." While in high school, he and Roland Legiardi-Laura 70F were part of an attempt to organize and unionize New York City high school students. During a gap year before college (he had planned to work for Truffaut, but the filmmaker became ill), Peyser contributed to Ivan Illich's radical education-philosophy book Deschooling Society.

Once at Hampshire, Peyser's plans to control his own education weren't disappointed. Nor were his ambitions. "Before I graduated from Hampshire I had worked on dozens of commercials," he recalls. "I ended up having more experience and credentials than some of the faculty who were on my committee when I graduated."

He says that experience made up for the absence of any alumni network to help him out after graduation. Soon he was working on feature films, starting with Marathon Man (1976). Within four years, Peyser became the production manager on Woody Allen's Manhattan (1979). He continued to work for Allen for the next seven years, "apprenticing to the great producer Robert Greenhut and working at the side of the genius cameraman Gordon Willis." He left to be executive producer on Desperately Seeking Susan (1985). "I knew Madonna when she had a last name," he says.

He also cofounded Hollywood Pictures, a Disney studio, and he says, "I learned that whatever kind of Thalbergian jones I had couldn't be satisfied by people sitting in conference rooms talking about not making movies."

Peyser estimates he's worked on between 60 and 70 movies, including Ruthless People, Hackers, Matilda, SLC Punk! and U2 3D. "I've made big movies, I've made movies of conscience," says Peyser, "but they were all movies I wanted to do, except Speed 2."

Now he is a professor at the School of Cinematic Arts at the University of Southern California. "Which is ironic, because I believe much more in a lifetime of learning than formal education," Peyser says. Still: "I'm enjoying mentoring students and envisioning the future of all sorts of storytelling," he says. "Hampshire students who think that a graduate cinema program might be for them can knock on my door or drop me a line."