Tuesday, January 3, 2012
Andre Bradley 08F, Akil Gibbons 08F, and Jennifer Saparzadeh 07F have been chosen to receive Hampshire College's first three Elaine Mayes grant awards. Each student will receive $1,000 to use toward completion of a Division III (senior) project.

The Elaine Mayes Endowment Fund was established in 2009 to honor distinguished photographer and Hampshire founding faculty member Elaine Mayes, as a way to recognize her contributions to the College and its film, photography, and video program.

Filmmaker Roger Sherman 73S, a former student of Mayes' who helped establish the endowment fund in her honor, says it provides financial support for Div III students "to be able to create an outstanding and important project."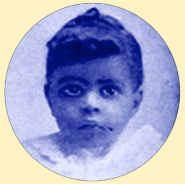 Bradley's multimedia project, entitled ABDIVIIICT, addresses political, social, and historical aspects of black life. Bradley says he will "reframe significant relationships between art history, African-American history, ancient Egypt, the triangular slave trade, race, visual culture, and representation to reclaim them."

"I link disconnected and unknown pasts with a known present," says Bradley, who plans to use the grant for travel and to purchase photographic equipment, books, and materials for sculptures.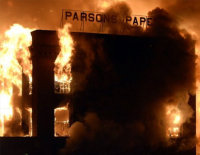 Gibbons' documentary film, Paper City, focuses on the western Massachusetts city of Holyoke, which in 2011 had the highest school dropout rate in the state as well as one of the highest poverty rates. Gibbons says the film is intended to inform and empower middle school students in the community, helping them "understand their own self-determination within the societal circumstances."

"I plan on hiring an editor with the funds so I can have assistance in arranging the footage in an educational manner for the middle school-age children," Gibbons says.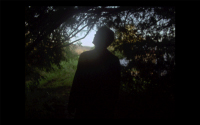 Saparzadeh describes her film, You Go Behind the Green and Get Lost, as a "poetically structured narrative about the inevitable embrace of beauty in the midst of loss." Focused on the relationship between a mother and son, loss and the irreconcilability of loss are expressed without language but instead through gesture, expression, color, and sound.

"Receiving the Elaine Mayes grant has impressed upon me a strong feeling of potency and ability,' says Saparzadeh. "By funding the cost of my 16mm film stock and [high definition] transferring, the grant has broadened my capacity to work in the medium that I love deeply and that most closely translates the sentiment of my story."

Professor Mayes said she is excited about the students' ideas and proposed projects and is "deeply touched and pleased to be part of this process."

"Having my name on this grant is indeed a great honor. I have always cherished my time at Hampshire College, and to be remembered in this way and to be associated with the process is a most special recognition. I look forward to seeing what the students accomplish. Thank you Hampshire, and thank you graduates who made this process and the awards possible," said Mayes.