Wednesday, January 18, 2012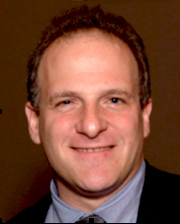 When he started the Foundation for Psychocultural Research in 1999, Robert Lemelson 79F was at the forefront of a push to integrate neurobiology and psychiatry with social science. Twelve years later, the birth of a new scientific subdiscipline proves the prescience of that early work.

"The notion that social scientists should consider how biology and the brain shape experience, and that neuroscientists should work with social scientists to develop and test theories, was thought of as kind of crazy, that this was a fantasy. But in the last decade, disciplines that do just that—neuroanthropology, cultural neuroscience, social and cognitive neuroscience—have all gained international prestige," he says.

Professor Lemelson is a research anthropologist at UCLA's Semel Institute for Neuroscience and Human Behavior and an adjunct professor in the university's department of anthropology. At Hampshire, he studied biology and anthropology. He is also a past member of the Hampshire College Board of Trustees.

As president of the Foundation for Psychocultural Research, Lemelson has funded UCLA's Center for Culture, Brain, and Development, which explores how culture and social relations inform brain development, how the brain organizes cultural and social development, and how development gives rise to a cultural brain. The center, which recently added a new program for Culture, Brain, Development, and Mental Health, has similar goals to Hampshire College's Culture, Brain, and Development (CBD) program, which Lemelson also funded and helped implement.

"Hampshire's CBD program is training the next generation of scholars and scientists working on the cutting edge of this new movement. The work of CBD graduates speaks to the extremely high quality of faculty, programming, and students," he says.

Lemelson is pleased that the CBD program emphasizes student-professor collaboration such as he had with anthropology professor, and founding CBD director, Barbara Yngvesson at Hampshire.

"I had such a positive experience working with Barbara. We met weekly while I was writing my Div III. Later, I collaborated with her son Dag, an extremely talented filmmaker, on an ongoing series of ethnographic film projects," he said.

For Lemelson, there is a relatively direct line between his work at Hampshire and his later research as a psychological and medical anthropologist. For his Division III, he focused on the Cambodian refugee population in Seattle. Chronicling the experiences of people from a country only a few years removed from the massacres and devastation of the Khmer Rouge regime, it was the beginning of decades of research based in Asia, and more specifically Indonesia.

Over the last decade, Lemelson has combined his background in anthropology with filmmaking, and is the founder of the documentary film company Elemental Productions. His six-part film series, Afflictions: Culture and Mental Illness in Indonesia, has followed some individuals for more than a decade.

"You can't look at an issue like outcome and recovery in a short period of time. You need years," says Lemelson. "My films show multiple ways of knowledge. Hampshire has such an interdisciplinary focus that, coming out of there, I was really aware that these things matter."

He was also a driving force behind Hampshire's Lemelson Center. The Lemelson Foundation, started by his father, famed inventor Jerome Lemelson, funded the center.  The impetus came largely from his cousin, Patrick Miller, who studied at Hampshire a decade after Lemelson graduated. Lemelson says Miller thrived at the College despite having to overcome the limitations of cerebral palsy. That was partly due to the help of Colin Twitchell, a classmate of Lemelson's who is now director of the Lemelson Center and leads that program's efforts to use art, design, and innovation to address social change and assistive technology. Twitchell made innovative modifications to Miller's wheelchair and developed other adaptive technologies. Seeing such a creative mind at work, the Lemelson Foundation committed to building a center that could educate students into "new ways of knowing" about invention, technology, and disability.

His Hampshire experience also influences the way Lemelson teaches at UCLA. "I don't give tests. It's all research papers, presentations, and writing projects based on research and real work in the world. I had people saying I couldn't teach this way at UCLA, given the size of the classes, but the students love it," he says.

Lemelson says he feels very lucky to have had Hampshire as the starting point of his career: "My Hampshire education helped orient me, in multiple ways, to explore new directions in scholarly work, build new models of interdisciplinarity, and ultimately, given Hampshire's emphasis on social responsibility, give back so others can share in these exciting directions for the future."