Monday, January 30, 2012
"Egypt: Anatomy of a Revolution," the 14th Annual Eqbal Ahmad Lecture is scheduled for March 8 at 4 p.m. in the Robert Crown Center.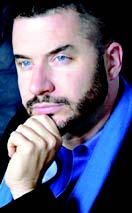 International security studies scholar Paul Amar will speak, and will be joined by Egyptian activists Mozn Hassan and Kholoud Saber. The lecture is free, open to the public, and is held in the Robert Crown Center.

Professor Amar teaches global and international studies at the University of California, Santa Barbara. He specializes in comparative politics, international security studies, political sociology, global ethnography, theories of the state, and theories of gender, race, and postcolonial politics. His books include The Security Archipelago: 'Human Security' States, Sexuality Politics and the End of Neoliberalism; Global South to the Rescue; and Dispatches from the Arab Revolt.



Hassan is a lawyer, political organizer, and director of Nazra for Feminist Studies, a women's rights research organization based in Cairo.
She is a prominent leader of the Democracy Movement in Egypt and an expert in human rights, international law, gender policy, and constitutional reform.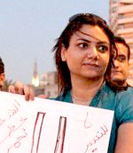 Saber is a leader of the university student movement in Egypt and director of the Egyptian Institute for Academic Freedom.

Both Hassan and Saber have been actively involved in the Egyptian Revolution.

The annual Eqbal Ahmad Lecture honors the teaching, scholarship, and activism of the late Eqbal Ahmad, who was a longtime Hampshire College professor.
Professor Ahmad's faculty colleagues, former students, family, and friends from around the globe have joined together to make this lecture series a continuing celebration of his life and work.

Previous Eqbal Ahmad Lecturers include Kofi Annan, Edward Said, Noam Chomsky, Arundhati Roy, Seymour Hersh, Tariq Ali, Judith Butler, Robin Kelley, Karma Nabulsi, and Amira Hass.

For further information, please contact Diana Fernandez at 413.559.5521 or dfernandez@hampshire.edu.