Wednesday, March 21, 2012
When David Starr 75F enrolled in Hampshire College to study journalism, he could not have anticipated the unusual path that he would tread as a serial entrepreneur.

Starr began independent business enterprises while enrolled at Hampshire, where he taught a French Cooking class that evolved into his own catering business. He also came under the tutelage of fellow student Tooker Gomberg 75S, who started the recycling program at Hampshire and went on to be a passionate environmentalist.

"The person who most influenced me was Tooker. He really committed his life to [environmentalism]," said Starr when asked who most influenced him to be an environmentalist and entrepreneur. He also gave credit to the former president: "When George Bush came into office in 2000 it shattered my world. I knew the environment would suffer."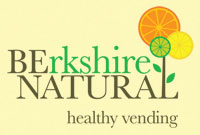 By then, Starr was an executive producer of Curious Pictures, his privately held animated film company in New York City, where he had arrived after a long path of serial entrepreneurship. He had spent six years as the executive producer of Broadcast Arts, been a French chef in Boston, and worked in public relations for Hampshire. He decided to change his career path again in order to be proactive and address what he saw as a great danger.

He was drawn back to Northampton, but shocked to discover little environmentalist movement in the area. He cofounded, with nine other individuals, the nonprofit GREEN Northampton to foster community bonds and encourage environmentally sustainable and healthy lifestyles.

GREEN Northampton aims to increase local food production by 80 percent by 2020. They hope to reduce the waste stream to the Northampton landfill by 90 percent in 2012; they have already reduced solid waste by 90 percent at Jackson School. One of the ultimate goals is for Northampton to achieve carbon neutrality by 2025.

In 2009, Starr and business partner Alden Bourne launched a new enterprise: eco-friendly, healthy vending machines that sell healthy, organic food. The company, Berkshire Natural, was inspired by Starr's children.

As a former chef and the husband of a nutritionist, Starr was conscious of the environmental and health implications of different types of food. "I have little kids," he said, "and it was clear that there was no such thing as a healthy product at a vending machine."

Berkshire Natural's healthy vending machines, however, do have such things. Starr and Bourne refuse to sell products that contain high fructose corn syrup or artificial colors or flavoring. Berkshire Natural machine contain products such as Pirate's Booty, Cliff Bars, Organic Valley Cheese Sticks, Stonyfield Farms organic yogurt (another eco-friendly company started by a Hampshire alum, Gary Hirshberg 72F, who Starr describes as "inspirational" for the creation of "a brand based on environmental sustainability and healthy food choices"), and fresh baby carrots, celery, cherry tomatoes, pineapple chunks, grapes, and apple slices.

They use the most energy-efficient machines available, made out of 40 percent recycled plastic. They stock as many local products as possible, to keep money circulating in the Northampton community and to reduce carbon emissions. They seek out products with the least possible packaging, and try to find products with recyclable packaging. From warehouses to computers, heating, cooling, and electricity consumption is monitored and minimized.

The company has healthy vending machines in YMCAs in Northampton, Springfield, and greater Boston. They are in Northampton and Keene high schools; the Williston Northampton School; schools in Marblehead, Natick, and Dedham; and Cooley Dickinson Hospital in Northampton and the Beth Israel Deaconess Medical Center in Boston.

On the Hampshire College campus, students can find a Berkshire Natural healthy vending machine in the Eric Carle Museum of Children's Book Art.

Starr is one among many Hampshire alumni who went on to do great things in the overlapping realms of activism and entrepreneurship. Starr's Hampshire education, he says, prepared him perfectly to turn his concern for the environment into successful business. He cited the huge amounts of independent work, self-designed pedagogy, and Division III (senior) project as models that prepare students to be self-starters.

"The Hampshire education makes entrepreneurship intuitive," he said. "With all the signing, negotiating, and completing contracts, Hampshire really sets things up well to start your own business."

More information on Berkshire Natural healthy vending machines >>