Wednesday, June 20, 2012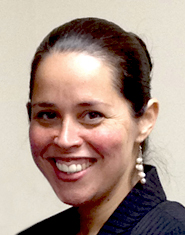 Chief of staff Diana Fernandez will serve as interim dean of students as a national search is conducted to replace Dawn Ellinwood, who has been dean since 2008. Dean Ellinwood has accepted a position as vice president of student affairs at Saint Michael's College in Vermont.

Joanna Olin, assistant to the president, will serve as interim chief of staff.

In announcing the interim appointments, President Jonathan Lash said he expected to have the next dean of students in place by July 1, 2013, at the latest. Professor Rachel Rubinstein, dean of advising, will chair the search committee.

Fernandez joined the Hampshire community in 1999. In her current role as chief of staff, she has served as a member of the senior leadership team and worked with colleagues to facilitate integration of their efforts across different areas of operation.

Fernandez holds an M.B.A. from the University of Phoenix and a B.A. in history from Ithaca College. She serves on the board of the Care Center in Holyoke and is a past board member of the Latino Scholarship Association.

She has been a United Way community review volunteer and for the past five years has organized the United Way campaign at Hampshire College.

As an undergraduate at Ithaca, she worked for three years as a resident assistant, during which time she coordinated educational and social programming in residential life, developed curriculum, co-taught courses for incoming resident assistants, and provided conflict resolution and mediation.