Wednesday, July 11, 2012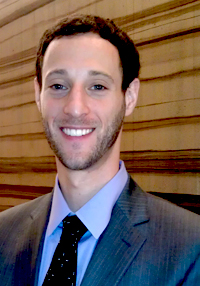 "If you're spending most of your life working and sleeping, your job should be something you love," Greg Wise 00F says. "Hampshire encourages you to do that."

What Wise loves is making a difference in the lives of at-risk, disadvantaged youth.  He is the director of programs and evaluation at StreetWise Partners, a New York-area nonprofit that pairs disadvantaged, low-income participants with volunteer business professionals, who serve as mentors. 

Wise's Division III (senior) project examined the evolution of suburban development, specifically focusing on the demographical distribution of residences in southern Westchester County, in New York. In order to purvey the data effectively, Wise crafted photo collages illustrating his statistical findings, using transparencies mounted on discarded windows salvaged in Amherst.

After graduation, Wise moved to New York, and earned a master's degree in nonprofit management and social work from New York University. He worked for The Center for Alternative Sentencing and Employment Services (CASES), one of New York's leading alternative-to-incarceration programs, before taking his current position at StreetWise Partners. 

"I'm always looking for creative and effective ideas to implement in order to enhance our services and solutions to obstacles that arise," Wise says when asked how his divisional studies have influenced his subsequent career. "I always tell my staff that a good idea is a good idea, no matter where it comes from. I feel that kind of intellectual exploration and free thinking are things that Hampshire and its divisional system certainly encouraged." 

Wise ultimately envisions founding his own nonprofit organization, working with court-involved adolescents in a social enterprise that would include earned income revenue generation.  "It would be a café that utilizes the  customer service interaction and other facets of a retail business to prepare court-involved adolescents for the workforce." he says, pointing out that using a café as a model would allow participants to learn food preparation, maintenance, advertising and promotion in addition to customer service, all in a "real world work environment."