Thursday, April 18, 2013
Film and photography professor Abraham Ravett takes on projects for varied reasons. But underlying his decades of diverse work is a constant urge, a process of "resurrecting, archiving, and bringing a certain kind of life" to the images and sounds he records. It's a link that ties together the disparate musical styles featured in three of his most recent works.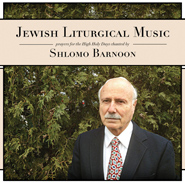 "I'm interested in musical recordings as an act of preservation," said Ravett, who in 2012 released a DVD on North Indian classical vocalist Devashish Dey and a CD of local cantor Shlomo Barnoon. He is currently completing a CD of Japanese singer Abe Yae.

Professor Ravett first heard Devashish Dey at a performance held during the singer's time as a visiting professor of music at Smith College.

"I was so enthralled by this man's work in devotional music. He was singing ragas with such ecstatic enthusiasm that I was really taken in by it and attended each of his four concerts," he said.

Ravett was granted permission to record Devashish Dey's final concert at Smith on April 19, 2012. The DVD incorporates the "evening raga" performed, as well as an interview Ravett conducted with the musician three days later. The concert was shot in collaboration with Jack Furtado 08F, Mike Rice 07F, and Andrew Hart, Hampshire's media services manager. Tom Ciaburri 08F and advanced media manager John Gunther 84F filmed the interview, and Rice edited the film with Ravett.

Ravett's CD of Shlomo Barnoon, Jewish Liturgical Music, has roots that go back two decades. In 1993, Ravett made the film In Memory based on the only extant footage known of Poland's Lodz Ghetto, and incorporated recordings he made of Barnoon chanting prayers for the High Holy Days. He asked Barnoon then if he would be interested in recording more, but the cantor declined.

The idea was rekindled recently after Ravett mentioned his desire to make the recordings to a friend who was in a Talmud study group with Barnoon. The friend suggested he ask again, and Barnoon was this time amenable to it. Ravett was assisted in the recording by filmmaker Jim Lemkin. Neil Young 94F, digital collections coordinator, and Victoria Briggs 12F helped edit the soundtracks.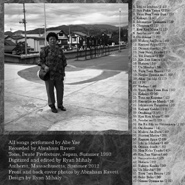 Ravett recorded Abe Yae in summer 1993 for his film Horse/Kappa/House. Shot in the Iwate Prefecture of rural northeastern Japan, the film was inspired by Yanagita Kunio's book of Japanese folktales titled The Legend of Tono.

"I went with my family to this region to make the film but also recorded indigenous music, primarily lullabies," said Ravett.

The CD includes dozens of tracks featuring Yae singing the region's traditional lullabies, called Warabe Uta. Ravett is collaborating with Ryan Mihaly 08F in producing it, with Mihaly both transferring the recordings made on cassette to digital files and designing the CD packaging.

"Ryan took my Japanese cinema class, and is a musician who lived in Japan and has an interest in Japanese culture," said Ravett. "This CD wouldn't have been made without his dedication to the project."