You are here
Convocation Ceremony Schedule of Events
Schedule of Events
Library Lawn Tent*
Tuesday, September 8, 2015
4-5 p.m.
Marjorie Dunehew 
Staff Trustee and Purchasing Manager
Staff Trustee Opens Ceremony
Liza Neal
Director of Spiritual Life
Invocation
Mia Pan 12F
Student Speaker
Opening Remarks from Student Speaker
Byron McCrae
Vice President for Student Affairs and Dean of Students
Opening Remarks from the Dean of Students
Eva Rueschmann 
VPAA/Dean of Faculty
Opening Remarks from the Dean of Faculty
Luis Hernandez 70F   
Keynote Address
Jonathan Lash 
President
Presidential Remarks
Marjorie Dunehew   
Staff Trustee Closes Ceremony
 
Recession

Please join us following convocation and for the community dinner on the lawn.
*In the event of rain convocation will take place in the Robert Crown Center. 
---
Keynote Speaker
Luis Hernandez 70F
Hampshire College Trustee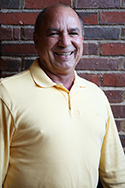 Luis Hernandez is an early childhood education specialist for training and technical assistance services at Western Kentucky University. In addition to his Hampshire degree (Division III title: "Roots of Modern Housing"), Luis holds an M.A. in bilingual/multicultural education from the University of San Francisco.
His areas of expertise include early literacy, dual language learning, adult learning practices, and changing demographics and diversity in the world of education. A new area of work and professional interest centers on advancing the goals of the World Forum on Early Care and Education.
In addition to his service to Hampshire College, Luis is on the boards of the McCormick Tribune Center for Early Childhood Leadership, the United Way's Center for Excellence in Early Childhood, and the National Latino Children's Institute.
Custom Ads