The Institute for Curatorial Practice (ICP) is five weeks in length, running from June 8-July 10.
Overview:
Students move from studying the history and theory of curation to the production of their own digital exhibitions. The program is open to graduate, undergraduate, and post-B.A. students.
One week is also open to museum and library professionals as a workshop in new curatorial practices.
Sample Schedule:
Week One:
Introduction to the history and theory of museums, collecting, and curatorial studies.
Visits to Five College Museums, Archives, and Special Collections.
Visiting lecture by Five College Museum curator.
Week Two:
Also open to museum staff, curators, librarians, and other interested professionals. Contemporary curatorial practice: exhibition-making and and cross cultural methods. Guest speakers in museum learning and new media curation, and in rights management.
Week Three:
Thematic content and concept development; selection of works; approaches to exhibition research and writing. Guest speakers in exhibition design.
Week Four:
Exhibition production: digital design workshops and continued object study, Five College Museum and library collections.
Week Five:
Finalize exhibition checklist, continue with exhibition writing, preparation, and design. Presentations, critique, and exhibition opening.

Program Summary
Our program begins with an introduction to the history of museums, collections, and curating alongside an examination of diverse objects, display techniques, and museum careers through visits to the Five College Museums (art, science, and history). We will then examine new directions in curatorial studies, focusing on current explorations in contemporary practice, issues of exhibiting across cultures, and new media platforms.

Following these introductory weeks, students will then work in teams developing all aspects of collective exhibitions, physical and digital. Using one object chosen from the Five College Museum collections as a catalyst, students will then develop an entire exhibition inspired by that object, including developing the thematic concept, selecting additional works and texts, developing a rationale, and acquiring permissions. Student teams will focus on curatorial writing, research, marketing, design, and installation.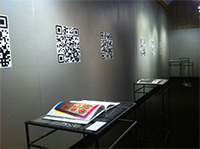 The program concludes with an opening reception and the launch of the exhibition. In addition to faculty in art history, anthropology, and curatorial studies, students will work with digital design faculty and with other subject specialists in the arts, humanities, and sciences.