Tuesday, June 17, 2014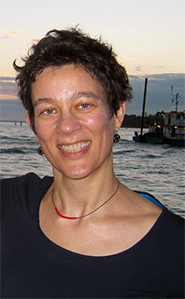 The Cultural Promise of the Aesthetic by Professor Monique Roelofs has been released by Bloomsbury. Roelofs is associate professor of philosophy at Hampshire College.

Cross-disciplinary in outlook, The Cultural Promise of the Aesthetic engages the work of theorists and artists from David Hume to Frantz Fanon to Barbara Johnson. The publisher says: "Aesthetic desire and distaste prime everyday life in surprising ways. The Cultural Promise of the Aesthetic casts much-needed light on the complex mix of meanings our aesthetic activities weave into cultural existence. Anchoring aesthetic experience in our relationships with persons, places, and things, Monique Roelofs explores aesthetic life as a multimodal, socially embedded, corporeal endeavor."

Professor Roelofs teaches and writes on aesthetics, the philosophy of art and culture, feminist philosophy, and critical race theory.