As a stu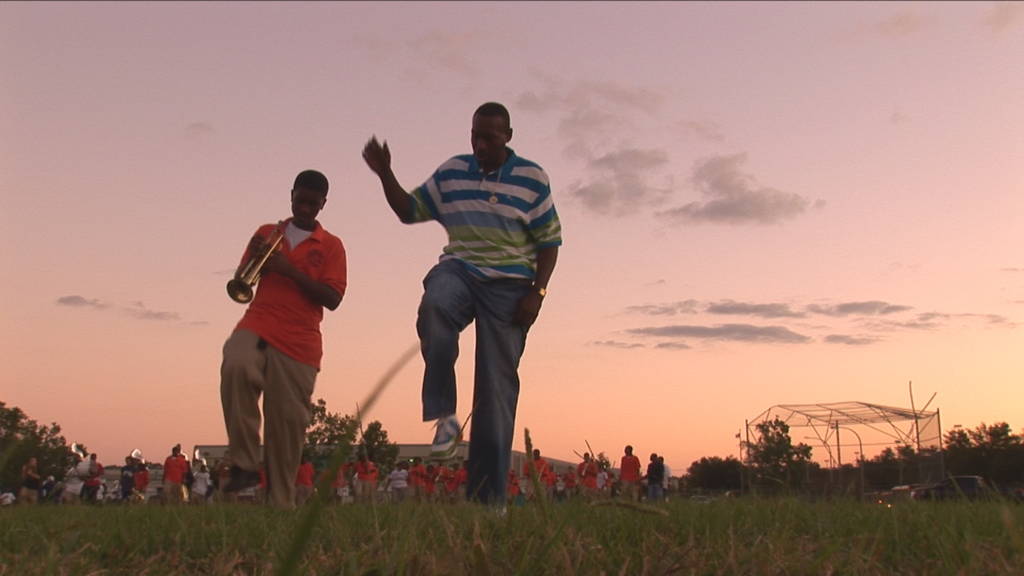 dent, Richard Barber 71F collaborated on a musical comedy. When a fellow student started to make a film based on the comedy and then abandoned the project, Barber took the footage and taught himself to edit film, as he puts it: "on the midnight-to-dawn shift on a Moviola in a little room behind the East Lecture Hall."

After Hampshire, Barber went on to make a few short films and work as a freelance editor, including some PBS documentaries and a few by cinéma vérité pioneer Robert Drew. Since 1991 he has worked full-time freelance for CBS News. It was while working on a 48 Hours episode about violent crime and the criminal justice system in post-Katrina New Orleans that he began to conceptualize his current project, the documentary The Whole Gritty City. The broadcast focused on how two murders catalyzed a massive protest march to City Hall. One of the victims was musician Dinerral Shavers, who had started the Rabouin High School marching band just months before he was killed. Barber was moved by the interviews with Shavers' students, and began to understand the huge impact school marching bands have. Joined by the award-winning photojournalist and cinematographer Andre Lambertson as co-director and director of photography, Barber set out to tell the story of these bands.

The film follows three New Orleans marching bands—the Rabouin High School Band started by Dinerral Shavers; the O. Perry Walker Band; and The Roots of Music—as they prepare for the two weeks of Mardi Gras parades. "You see these band directors passing on a legacy that literally saved their own lives when they were kids," says Barber. "You see the destructive forces they're fighting against that lead too many kids in New Orleans to prison and early death. And you see New Orleans music being passed on to a new generation. We're determined to finish this fall and release the film early next year," he says. "We're in the midst of a Kickstarter fund-raising campaign that ends October 9."
Barber's film explores the bands as an essential part of the fabric of New Orleans life. Marching bands are "one of the traditions that hold schools and communities together," he says. "People go to the football games at least as much to hear the bands as to watch the games. A kid in a band gets respect from everyone from the preacher to the drug dealer on the corner. But most important, for a lot of these kids their band director is the most important adult in their lives."

For more information, please visit http://thewholegrittycity.com/.