Is there a captivating speaker or emerging band you want to bring to campus? Want to get involved in political campaigns or social justice initiatives? Would you like to explore a new hobby, such as rock climbing, contra dance, or a cappella? Campus leadership and activities is here for you!
Campus leadership and activities is your office of student activities and programs. We are committed to supporting students as they endeavor to create student groups, plan programs, lead campaigns, and build community at Hampshire College. Our office staff is available to give advice, provide consultations, and answer any and all questions you have as you become an engaged participant in the life of the College.
Resources
Students looking for support with programs and activities have access to many resources in our office, including poster making supplies; computer and printer access; use of our fax machine and telephone; student group mailboxes; a comprehensive student events calendar; and a knowledgeable staff eager to help you.
Our office also processes all student group paperwork in conjunction with FundCom so come by to pick up necessary forms or to get help filling them out. The office is open during the academic year and summer, Monday through Friday, 8:30 a.m.-4:30 p.m.
Advice and Support
Campus leadership and activities is committed to supporting you in whatever ways we can. We are ready to answer your questions, provide consultations, and help you to make successful contributions to student life at Hampshire. We are experienced, approachable, and here for YOU!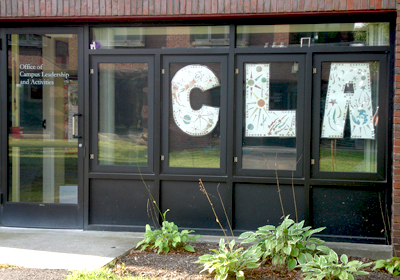 For general inquiries, email us at leadership@hampshire.edu or call the office at 413.559.6005.