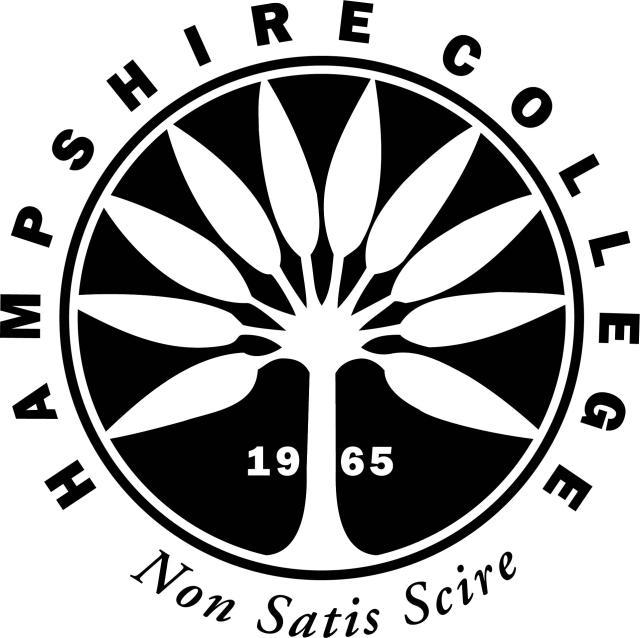 The Hampshire seal comprises the tree, College motto Non Satis Scire ("to know is not enough"), and founding date.
The tree symbolizes knowledge as an organic process, deeply rooted in liberal arts traditions, yet subject to continual revision and growth.
As the College's official identifying mark, only Hampshire College's Board of Trustees and Office of the President may authorize its use.
The seal appears on diplomas and other official and ceremonial documents; on some bookstore items; and as the watermark for stationery.
While the seal may be printed in any color or tint, it may not otherwise be altered or used for any other purposes.
Any questions about the appropriate use of the official College seal should be referred to the Office of Communications.