Associate Professor of Entomology and Ecology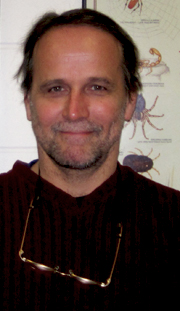 Brian Schultz, associate professor of ecology and entomology, received a B.S. in zoology, an M.S. in biology, and a Ph.D. in ecology from the University of Michigan.

He is an agricultural ecologist and entomologist who does research at the Hampshire College Farm Center; he has spent a number of years in Central America and the Caribbean studying methods of insect pest control.

He is also interested in statistical analysis and world peace.