Associate Professor of History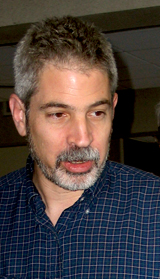 James Wald, associate professor of history, holds a B.A. from the University of Wisconsin and an M.A. and Ph.D. from Princeton University.

His teaching and research interests include modern European history with an emphasis on cultural history from the 18th through the 20th centuries; the French Revolution; Central Europe; fascism and Nazism; and early modern Europe.

Particular research interests involve the history of intellectuals and literary life.