Associate Professor of Microbiology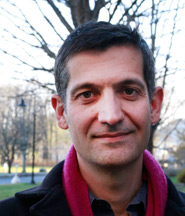 Jason M. Tor, associate professor of microbiology, received his B.S. in soil science and a M.S. in natural resources and environmental science from the University of Illinois at Urbana/Champaign and a Ph.D. in microbiology from the University of Massachusetts Amherst.

He has a broad research and teaching interest in soil microbiology and geomicrobiology.

He has conducted research in a variety of extreme environments, including the hydrothermal vents in Yellowstone National Park and Vulcano, Italy, hypersaline areas of Death Valley National Park, and metal contaminated soils and sediments in Massachusetts.